HAWK UNIVERSITY
The Training Program for Resurfacing Professionals
Whether you're an established refinishing company or just starting out, Hawk offers a comprehensive resurfacing training program to fit your needs.
Utilizing a blend of classroom instruction, interactive break out sessions, and extensive hands-on spraying experience, the
Resurfacing Fundamentals
training will dive deeply into three critical resurfacing applications: tub, tile, and countertops. It will also cover proper surface preparation, industry best practices, innovative products, business operations support, and regulatory and safety.
PROGRAM HIGHLIGHTS
Small class sizes (typically six people) with personalized instruction
Guaranteed extensive hands-on spraying experience
Instructors with decades of real world industry expertise
A state-of-the-art training facility
A comprehensive start-up tool kit
A free subscription to the Hawk Hub Marketing Portal to access start-up marketing tools
Safety equipment, including face mask and cartridges, spray suit, gloves and safety glasses all included in registration fee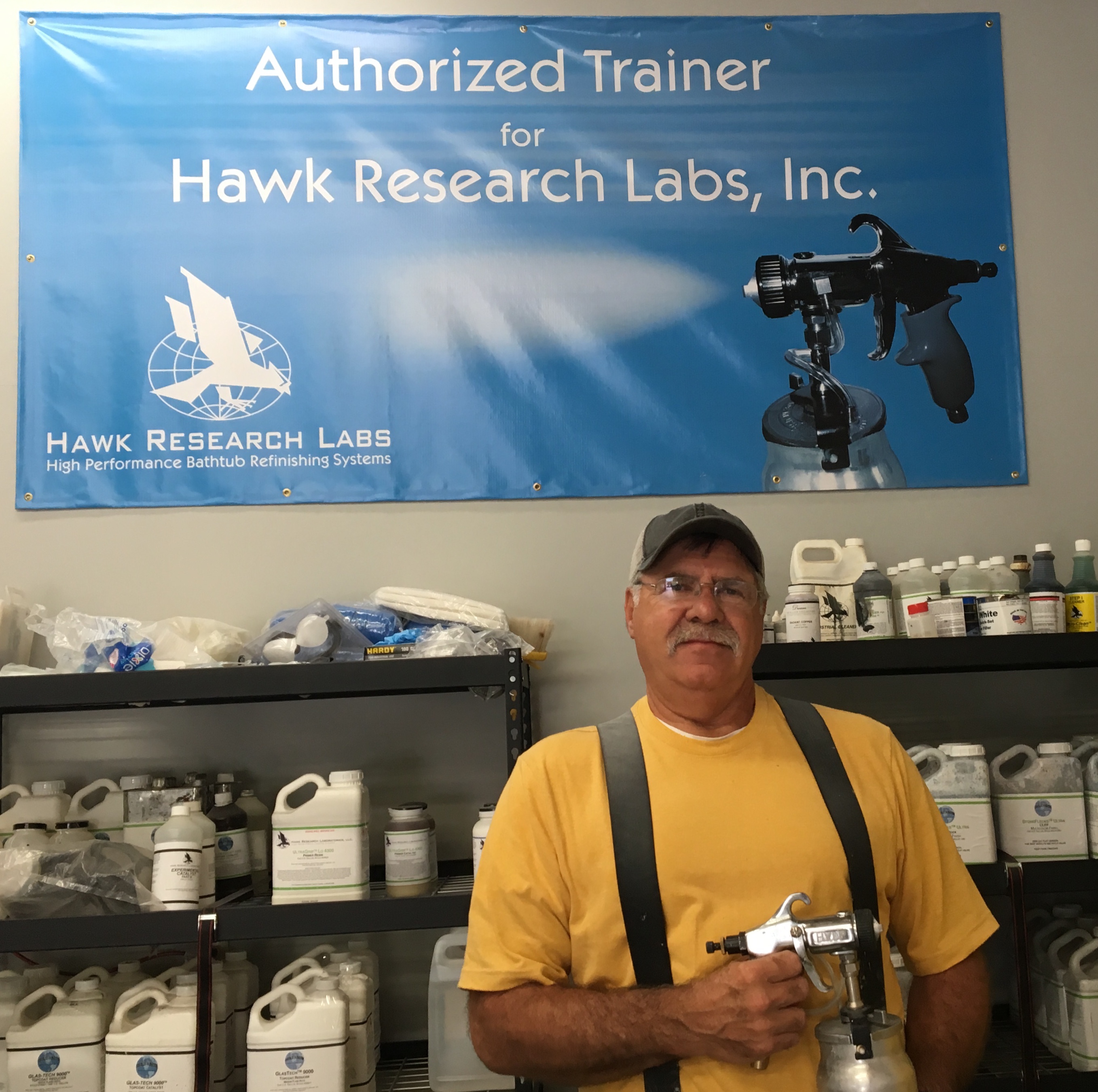 RESURFACING FUNDAMENTALS REGISTRATION FEE:
$700 per person
Included with Your Fee:
Three full days of comprehensive training
Three nights accommodation
Continental breakfast at hotel
Lunch for each training day
Personal protective equipment
Training presentation booklet
Certificate of completion
Resurfacing Field Reference Guide
Start-up Toolkit
Consultation on starter package selection
$200 discount on starter product package
Ongoing technical support
And More!
We can also custom design a training course to meet your specific needs or interests. For more information, call 800.321.4295 or email: training@hawklabs.com