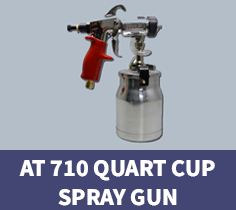 American Turbine's high volume low pressure paint spray gun is typically used for covering large surfaces like bathtubs, countertops or cabinets.
Simple solvent-resistant spray gun and cup design is easy to clean and maintain.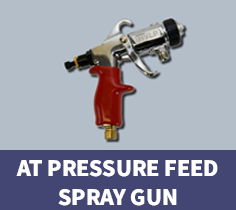 Same design as American Turbine's 710 spray gun and allows for direct fitment of a fluid hose to facilitate spraying from remote pressure pot or cup.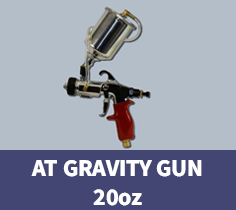 American Turbine's model 710 spray gun fitted with 20oz gravity cup.