CreteFx® Concrete
Resurfacing Systems
In less than 24 hours*, boring concrete floors can be transformed into beautiful, durable and functional living and working space.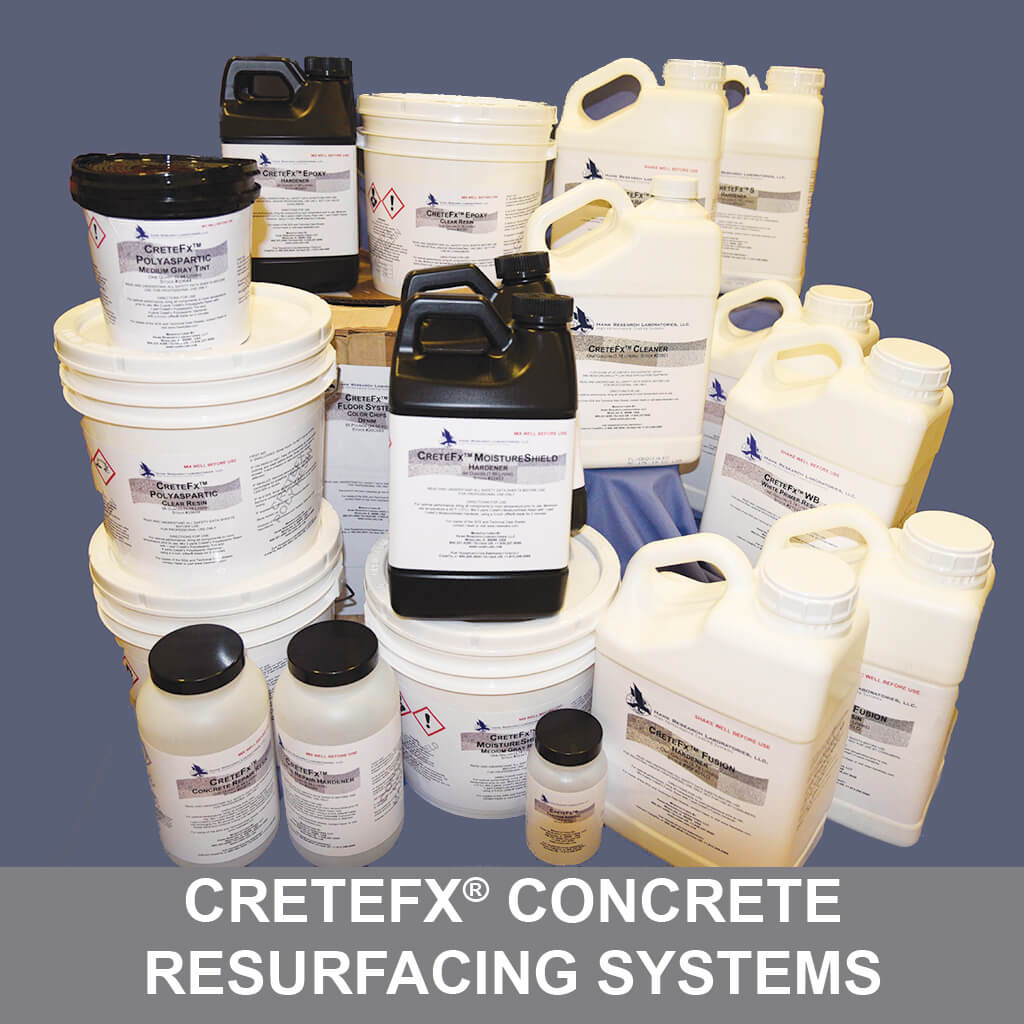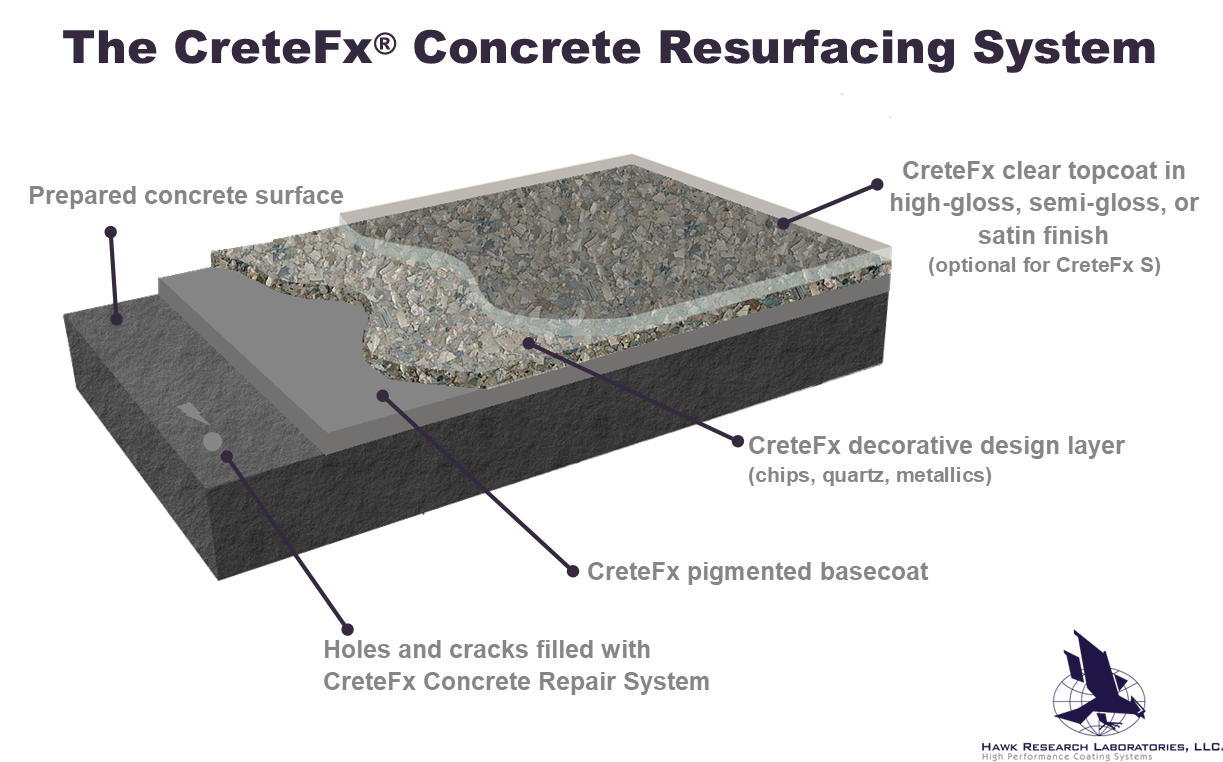 The CreteFx Concrete Coating System, a multi-layered concrete resurfacing system, offers significant benefits, including:
Low odor and low VOC
Resistance to scratches and wear, with excellent adhesion
Highly resistant to chemicals and hot tire pick-up
Choice of four decorative design styles, with a wide array of color options
Return-to-full-service the next day*
Easy pour and roll-on application
Flexible mix-and-match coating systems that provide a tailored solution for every project
Repair and cleaning products to ensure resurfacing success
* Dry time depends on CreteFx system and application conditions.
---
RESURFACING A
CONCRETE GARAGE FLOOR
In this video we provide an overview of the process for transforming boring bare concrete into beautiful and durable space using CreteFx Concrete Resurfacing Systems.