Hot Tub & Spa
Surface Repair Systems
As Featured at The Piscine Global Expo and
The International Pool, Spa, Patio Expo
---
VIDEOS
Surface Repair Solutions Overview
How to Repair a Tuscan Sun/Mediterranean Sunset
Hot Tub/Spa Using Redux™ 650 Dark Marbles Repair Kit
How To Repair a Silver-White Marble or Sterling Silver Spa - Video 1 of 3: Surface Preparation
Featuring the Redux™ 650 Light Marbles Spa Repair Kit
How To Repair a Silver-White Marble or Sterling Silver Spa - Video 2 of 3: Coatings Application
Featuring the Redux™ 650 Light Marbles Spa Repair Kit
How To Repair a Silver-White Marble or Sterling Silver Spa - Video 3 of 3: Finishing
Featuring the Redux™ 650 Light Marbles Spa Repair Kit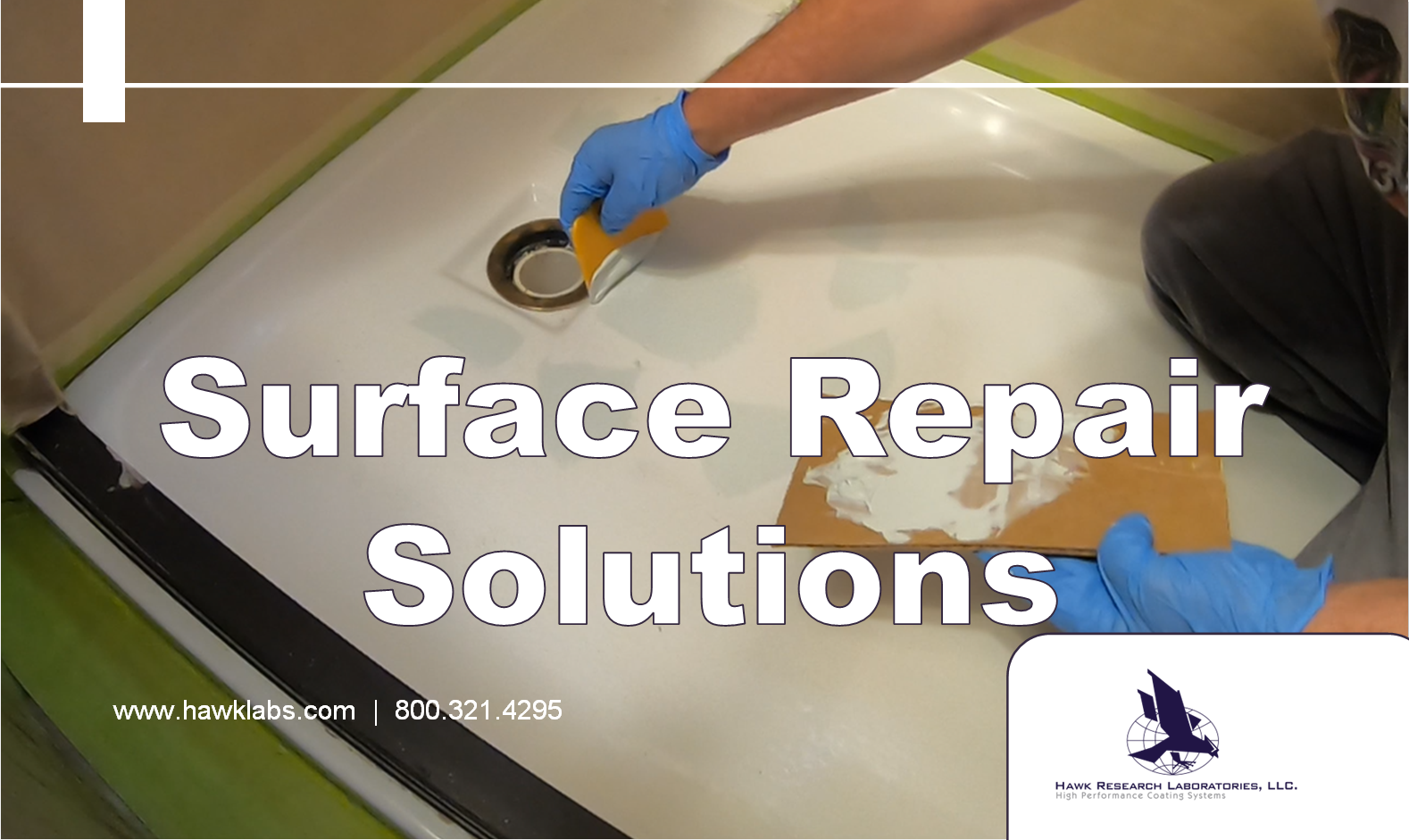 The Surface Repair Solutions Brochure highlights the benefits of partnering with Hawk for all your surface repair needs. Learn about Hawk's Reliability, Flexibility, and Expertise as a surface repair systems partner.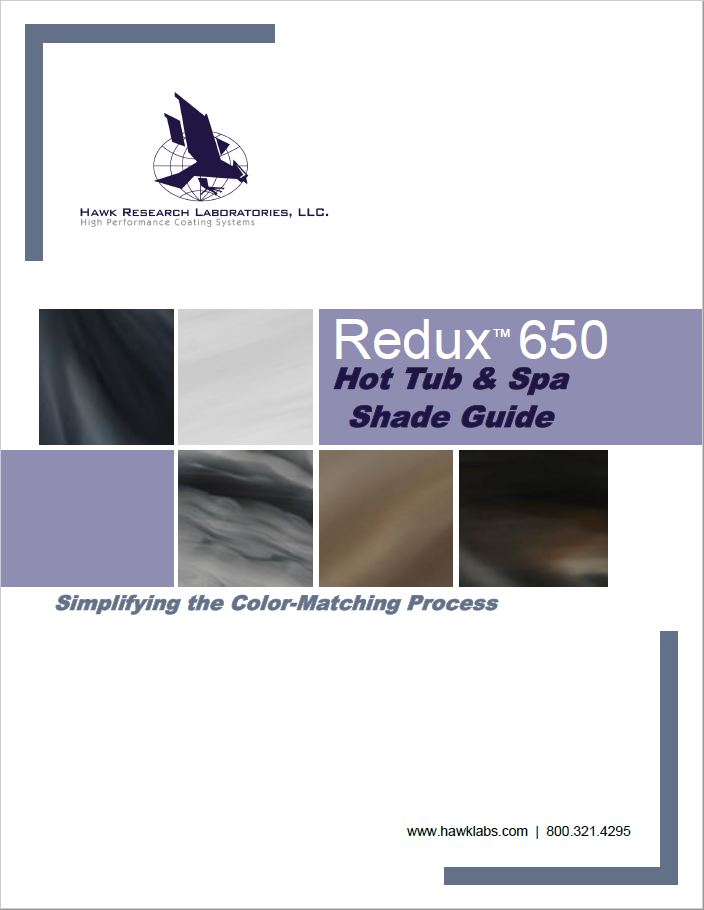 The Redux 650 Hot Tub & Spa Shade Guide helps you simplify the color-matching process.
Using the simple Shade Guide process, and Hawk's meticulously formulated range of Redux 650 interchangeable base colors and tint combinations, you can achieve your starting color quickly.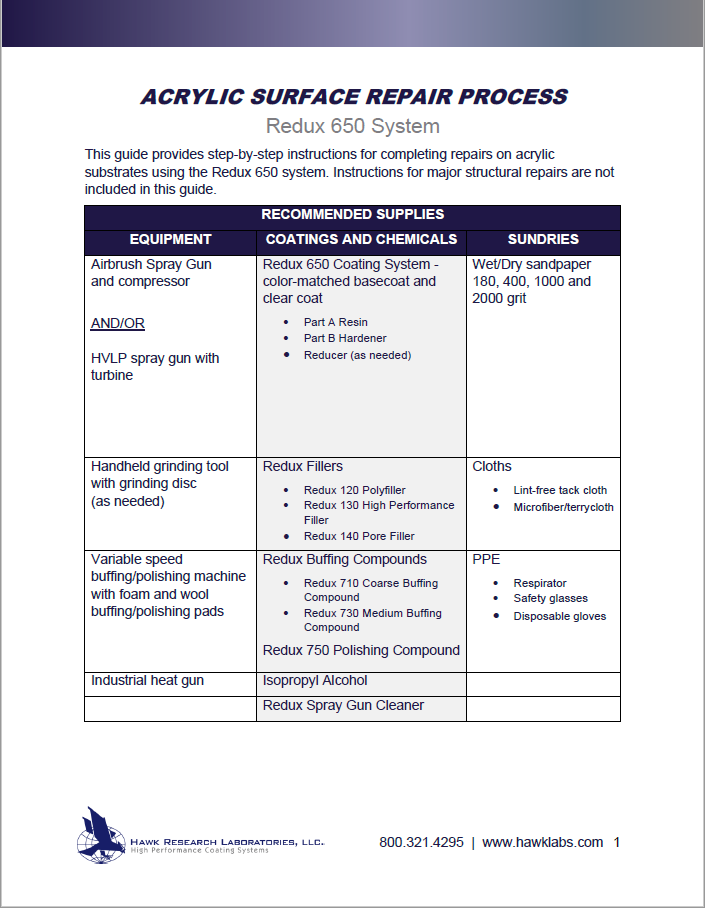 This handy guide provides step-by-step instructions for completing repairs on acrylic substrates using the Redux 650 System
---
Downloadable Technical Reports