Dream Metallics™ Collection
The Dream Metallics collection of pigments and metallic flecks provide deep, rich color and design options with shimmering, pearlescent, iridescent, and fluorescent effects.
Metallic Flecks
Hawk has developed the unique, trendy and inspirational Dream Metallics Collection to provide an elegant finish to our current StoneFlecks™ Ultra color designs. This unique Dream Metallics Collection comes in six beautiful modern colors; Burnished Gold, Antique Silver, Frost Pearl, Mocha Bronze, Ebony Black and Radiant Copper and can be permanently sprayed over any of our StoneFlecks Ultra Multi-Color Finishes on surfaces like countertops, backsplashes, tile, accent walls, floors and more.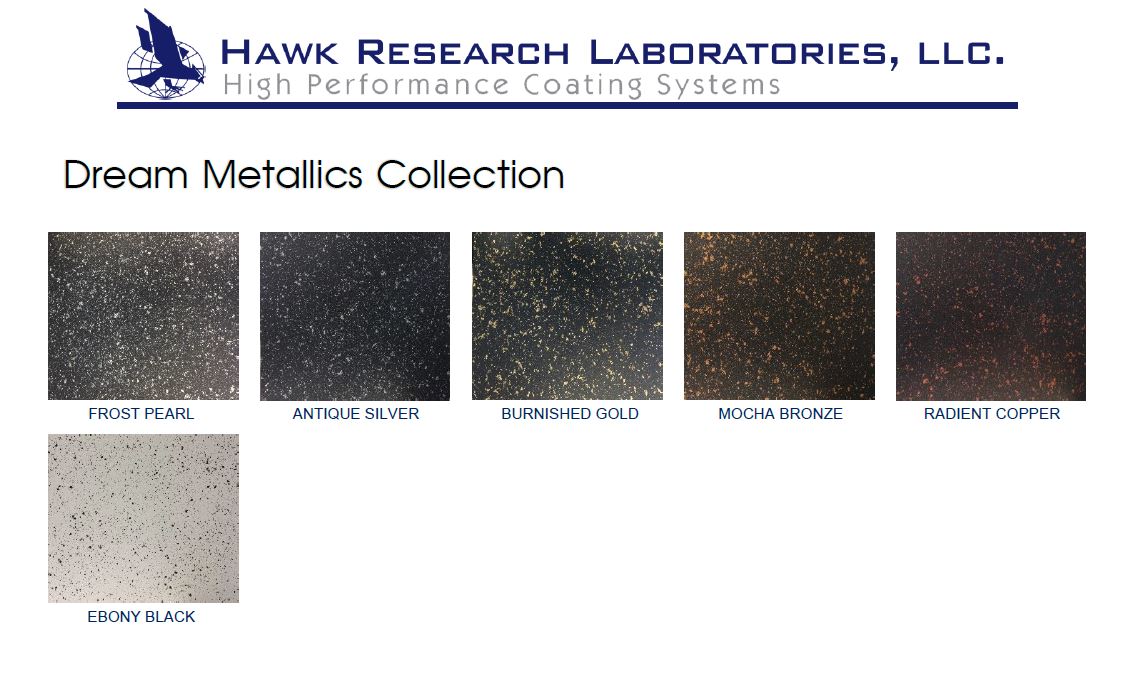 Final colors and pattern may vary due to slight batch to batch manufacturing variation, application techniques, environmental conditions, the surfaces being treated and other elements which may cause differences from the samples presented. All colors are representative only.
HOW-TO VIDEO:
See the instructional video on our training page:
Hawk Laboratories Resurfacing Training Page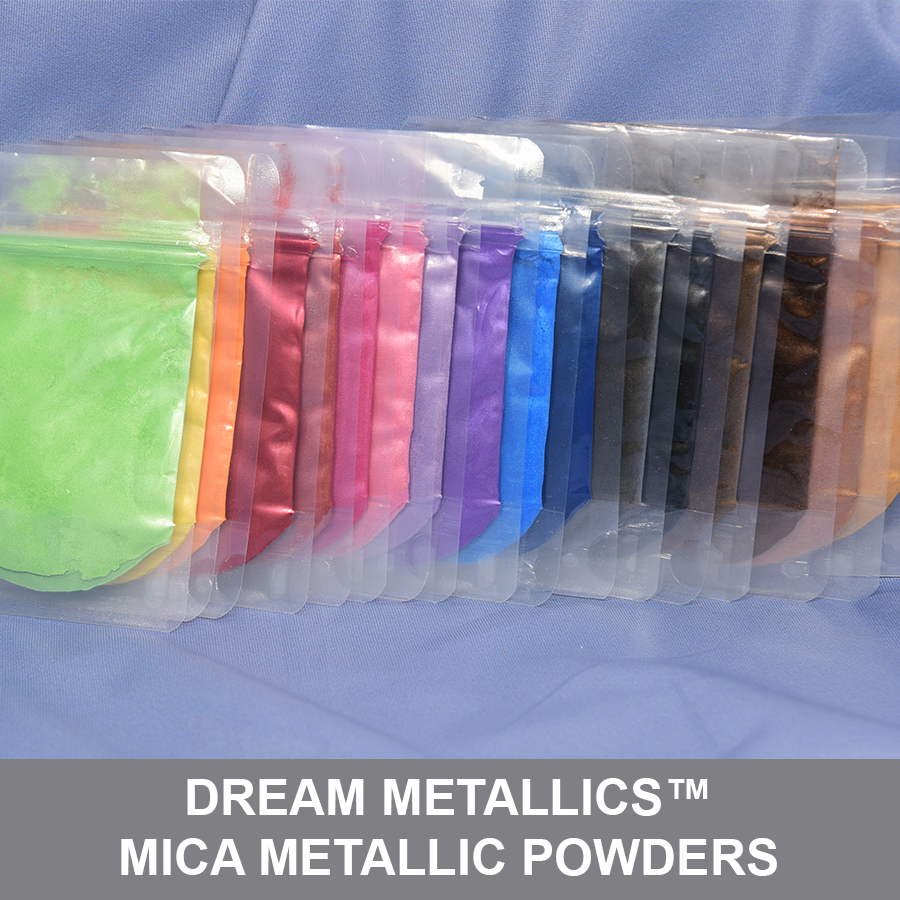 Mica Metallic Powders
The rich metallic mica powders offer deep colors that apply beautifully using spraying, rolling, pouring or brushing techniques.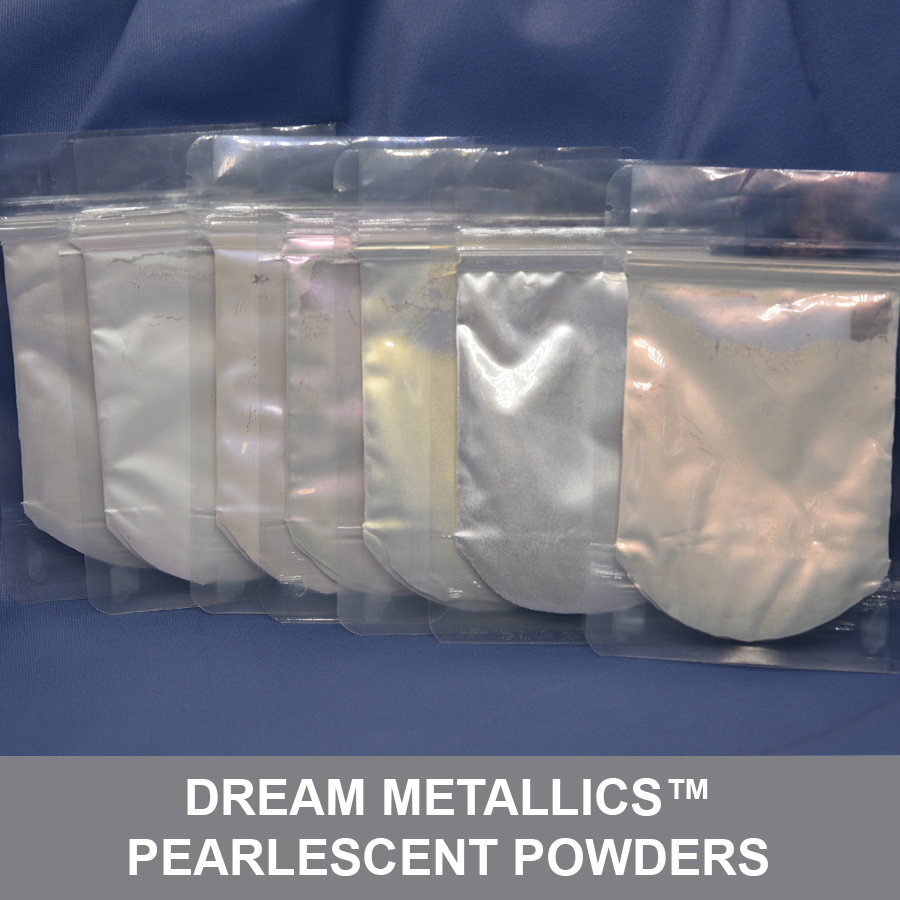 Pearlescent Powders
For a softer look, the Pearlescent Powders offer iridescent shimmer. These colors show best when applied on a dark surface.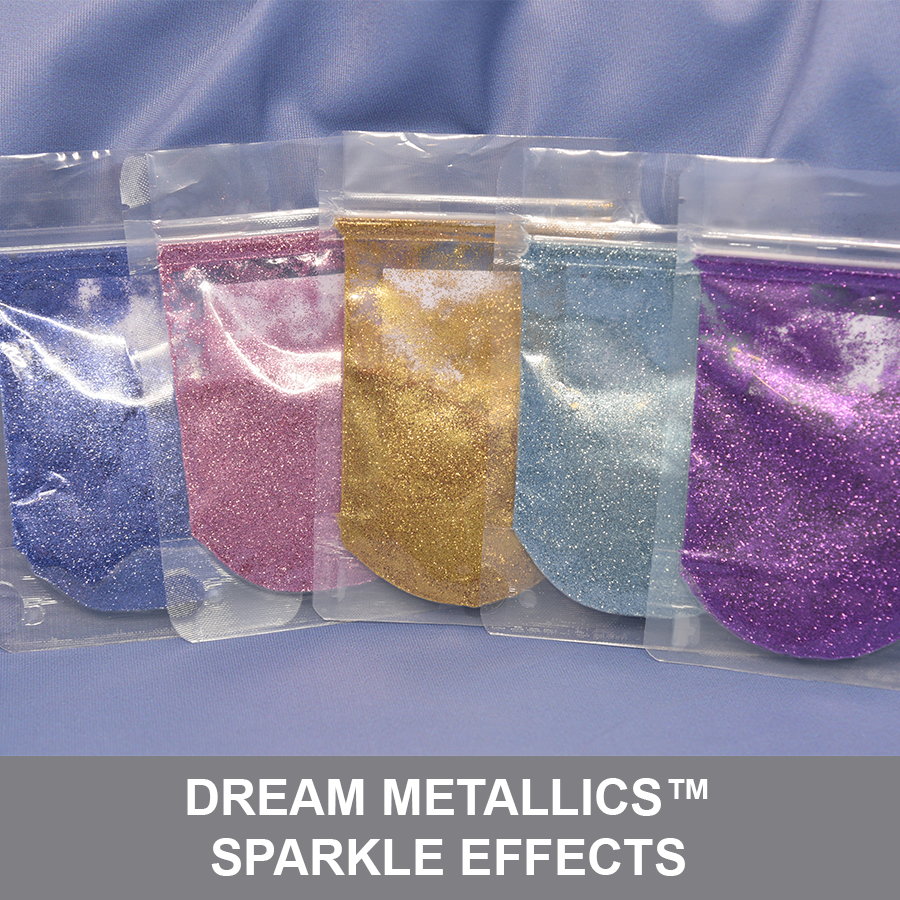 Sparkle Effects
For a glittery surface, these light reflecting sparkle effects add elegance to any spray, roll, pour or brush technique.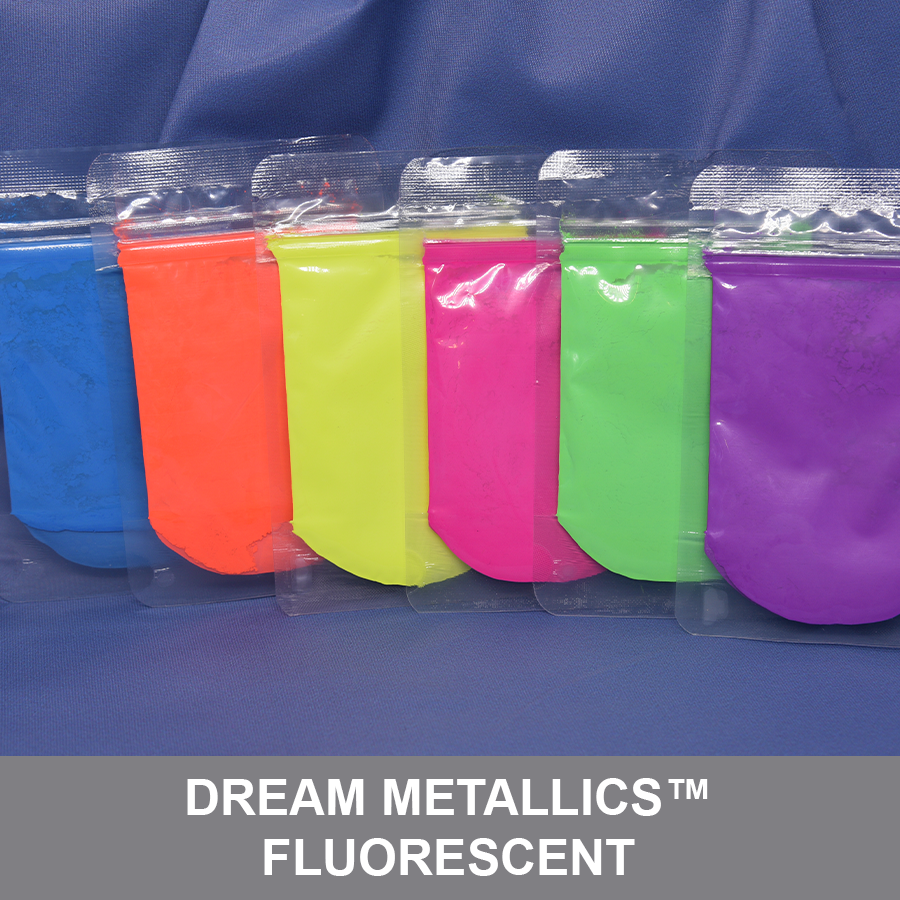 Special Effects
For eye-popping neon colors that command attention, choose from six different Fluorescent Special Effects powders.