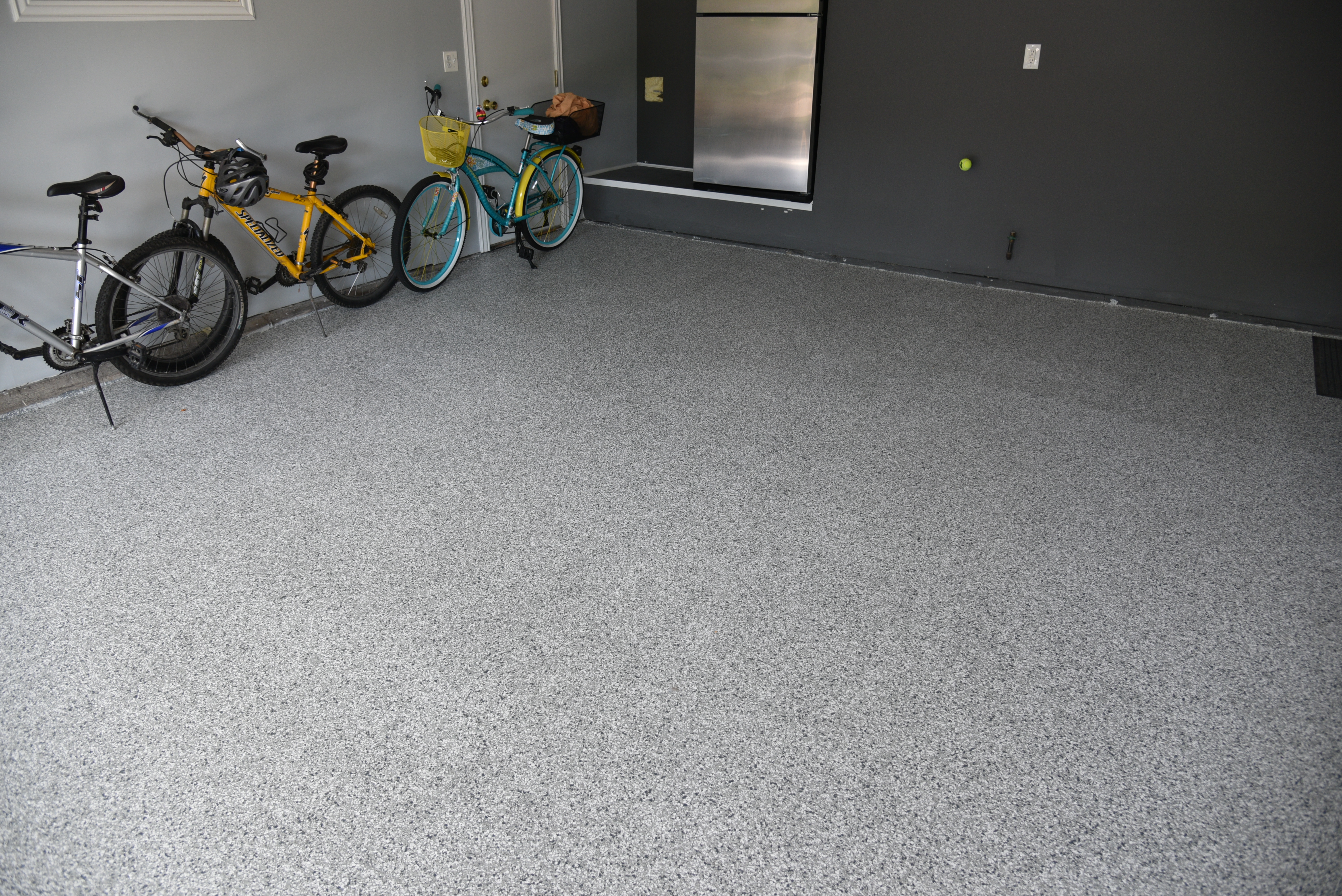 CreteFx® Dream Studio of Decorative Effects
With the CreteFx Dream Studio of Decorative Effects, you can achieve five decorative styles in a virtually unlimited range of colors and design options.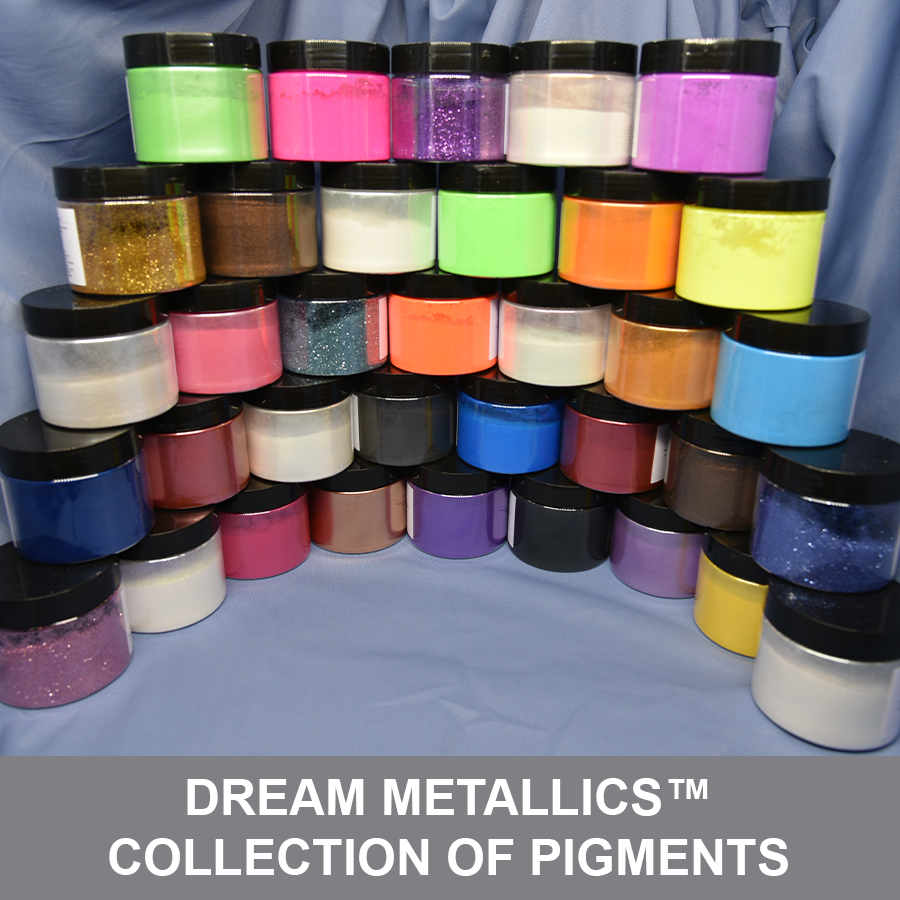 CreteFx Dream Metallics Collection of Pigments
- more than 30 pigment powders available in deep mica colors, lustrous and iridescent pearlescent powders, glittery sparkle effects, and fluorescent special effects powders.
Available in 10g, 50g, and 450g packages.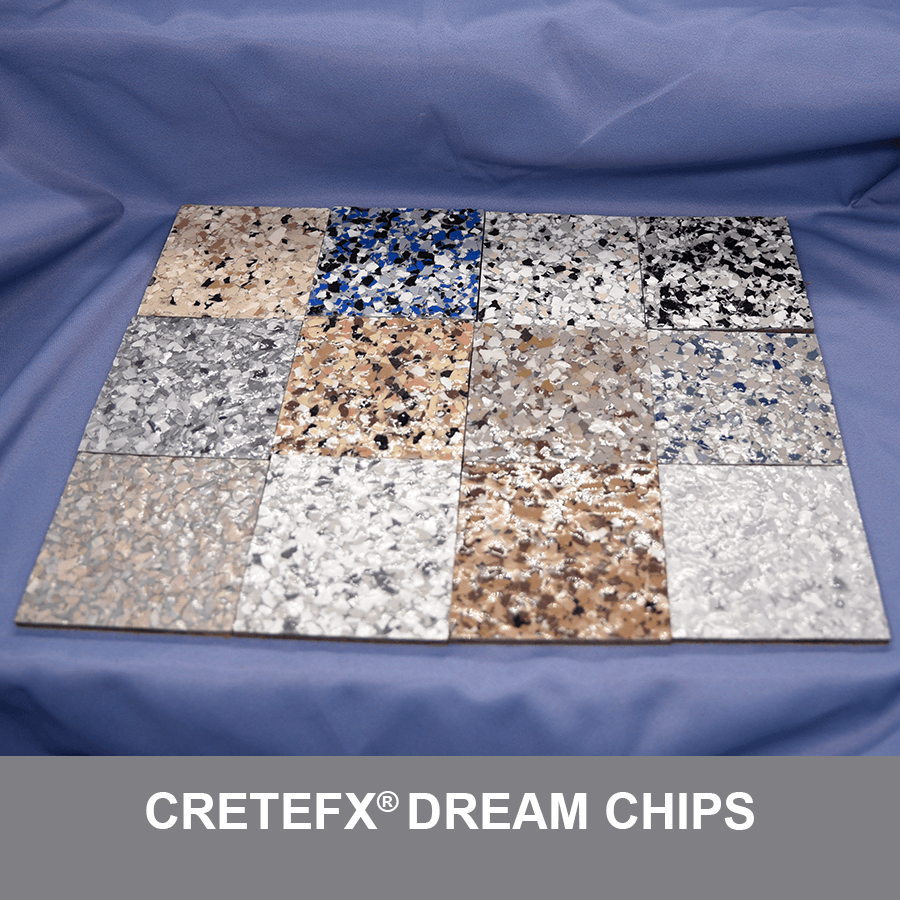 CreteFx Dream Chips
– ¼" decorative vinyl chips, available in 12 beautiful multi-color finishes:
Row one: Khaki, Denim, Coastal, Dalmatian
Row two: Storm, Treehouse, Lakeshore, Aquatic
Row three: Angelite, Titanium, Gingerbread, Arctic Shore
Custom blends are available with additional lead time. Available in 50 pound boxes.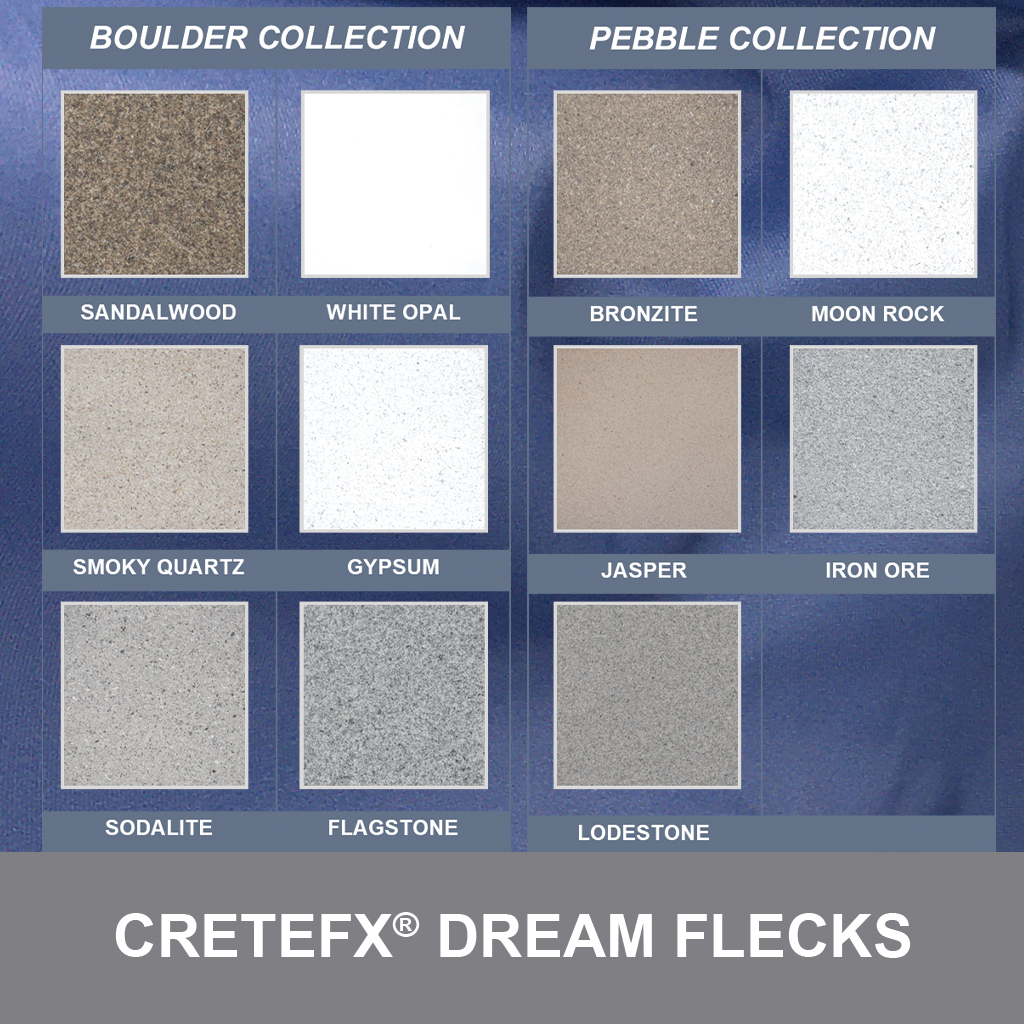 CreteFx Dream Flecks
transform boring concrete into a beautiful and decorative stone-like appearance, at a fraction of the cost of natural stone, and in as little as one day. CreteFx Dream Flecks are ideal for use in high-traffic and high-moisture areas, and on vertical concrete surfaces where pouring metallic floor coatings or broadcasting chips, quartz and other media can be a challenge.
Key features include:
Two-component, water-based coating system
Low odor and low VOC
Available in 11 stock design colors, including 6 larger particle designs and 5 smaller particle designs
Spray-applied over any CreteFx basecoat system, clear coated with any CreteFx topcoat system for added durability
Download CreteFx Dream Flecks Color Chart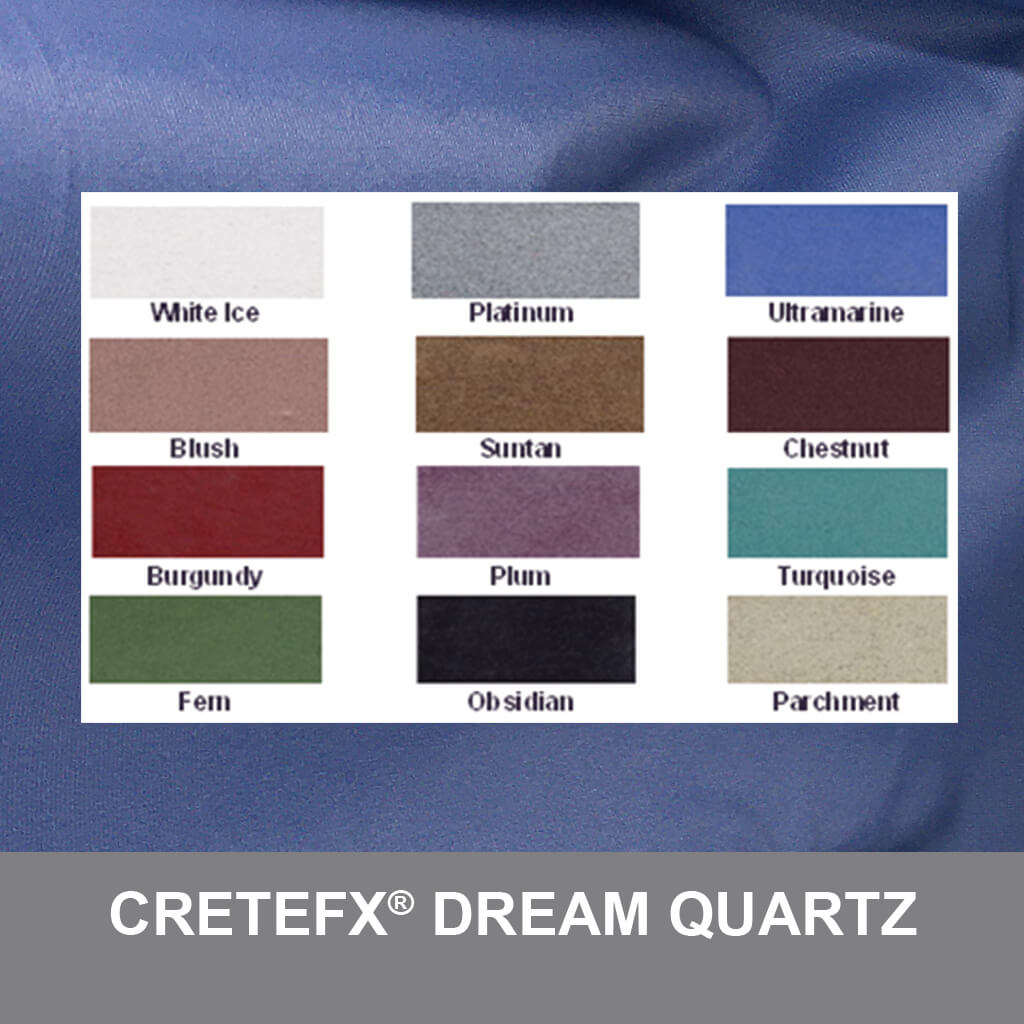 CreteFx Dream Quartz
– decorative quartz media, available in 12 rich colors.
Row one: White Ice, Platinum, Ultramarine
Row two: Blush, Suntan, Chestnut
Row three: Burgundy, Plum, Turquoise
Row four: Fern, Obsidian, Parchment
Custom colors are available with additional lead time. Available in 50 pound boxes.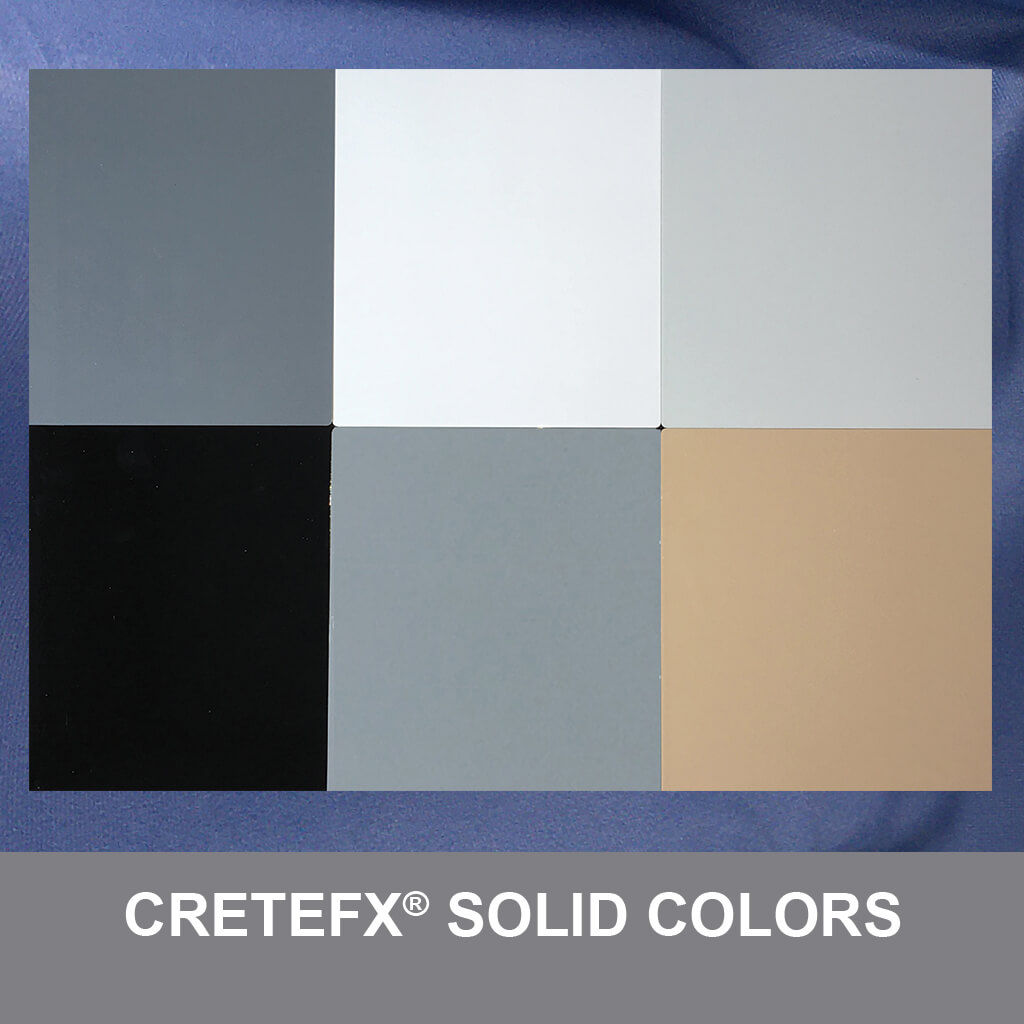 CreteFx Solid Basecoat Colors - CreteFx E, CreteFx P, and CreteFx MoistureShield are available in all six beautiful and rich solid colors. CreteFx WB is available in white and black.

Row one: Dark Gray, White, Light Gray
Row two: Black, Medium Gray, Beige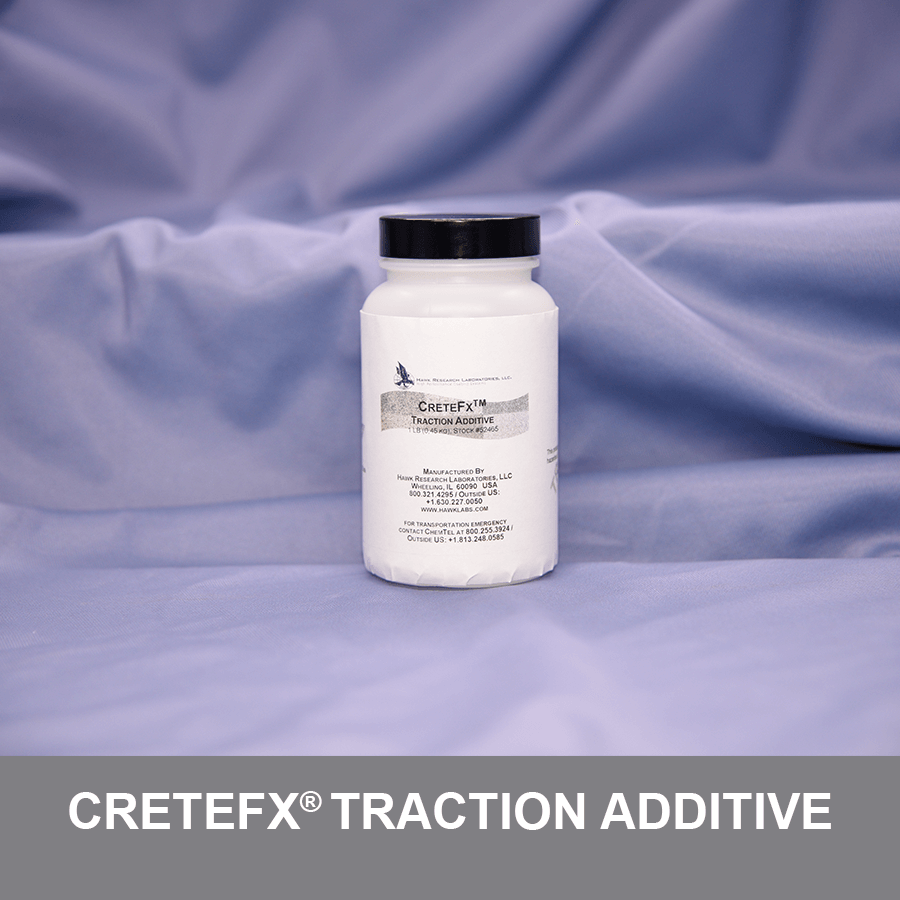 CreteFx Traction Additive – white sand-like grit that is broadcast coated floors while coating is still wet to improve traction. Can be added to the basecoat or the topcoat depending on the traction requirements of the application.