ODOR MANAGEMENT ADDITIVES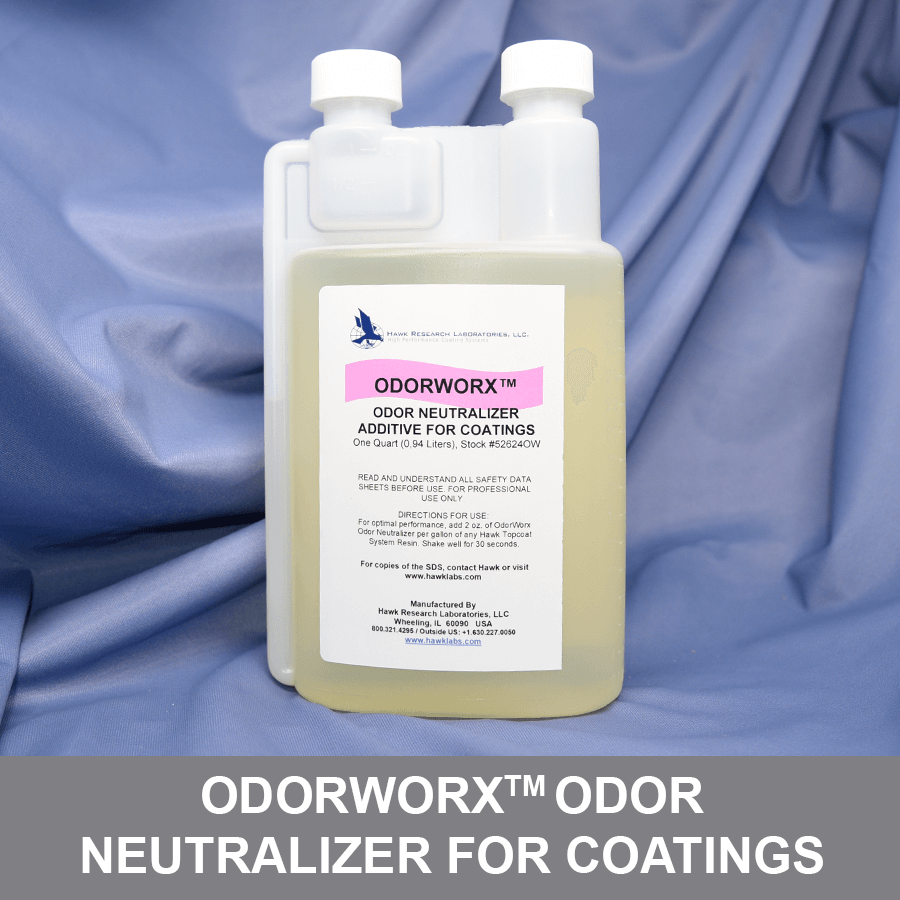 OdorWorx Odor Neutralizer for Coatings encapsulates coating odors at the molecular level. As the coating dries, OdorWorx evaporates, taking the odors with it. OdorWorx is formulated for the professional resurfacing industry, and is compatible with oil-based, solvent-based, and water-based coatings.*

OdorWorx does not affect color or performance of coatings*, and can be added directly to the resin at a ratio of 1-2 ounces per gallon. OdorWorx is available in convenient easy-to-use quarts.

* When used as recommended.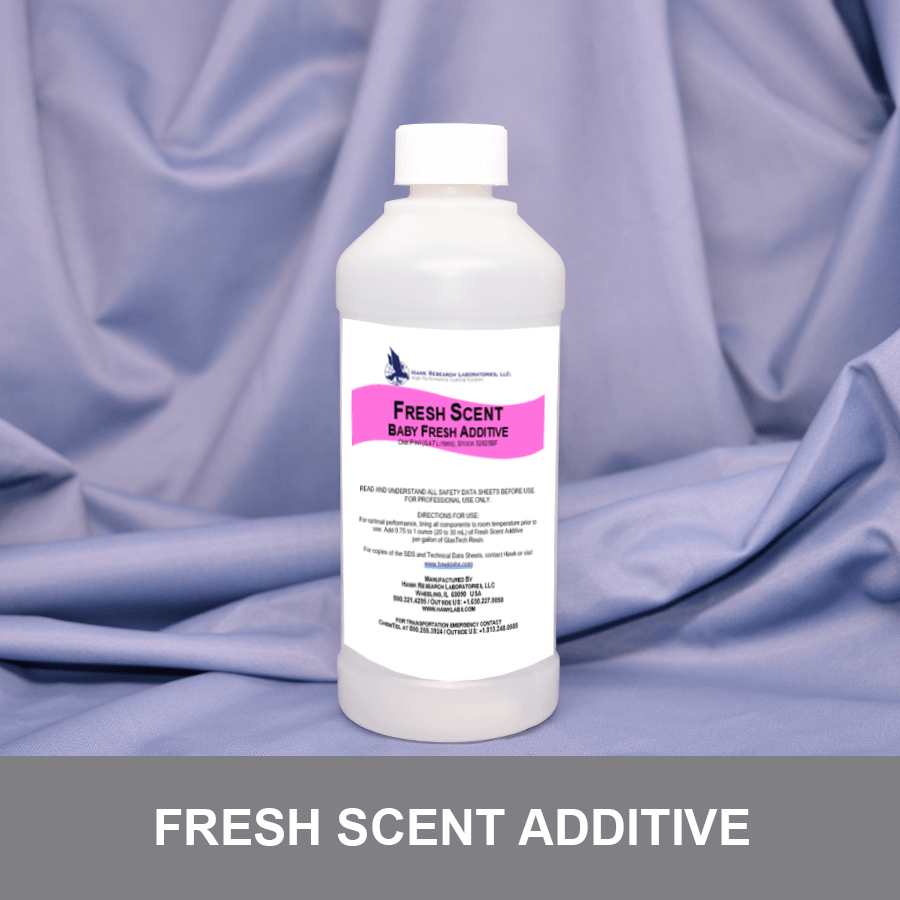 Fresh Scent additive is a concentrated formula used to mask chemical odor and is compatible with all Hawk Research Laboratories' coating systems. During the spraying process, Fresh Scent additive modifies and masks refinishing odors.

While the coatings cure, Fresh Scent additive continues to work, emitting the pleasant odor until the coatings have fully cured. Fresh Scent additive is not a replacement for responsible air handling and ventilation while refinishing.