Modern loft living combines antique with urban chic. Central to the loft experience are high timber ceilings, exposed brick and concrete counters, beams and floors. The colors and hues are minimalist and industrial – grey, beige and white tones blend historical landmarks with modern luxury.

Drawing inspiration from the urban loft lifestyle, Hawk Labs introduces "The Loft Collection", a series of concrete-inspired colors. Ranging from cool tones to muted neutrals, this collection captures the popular sophistication and resilience of concrete.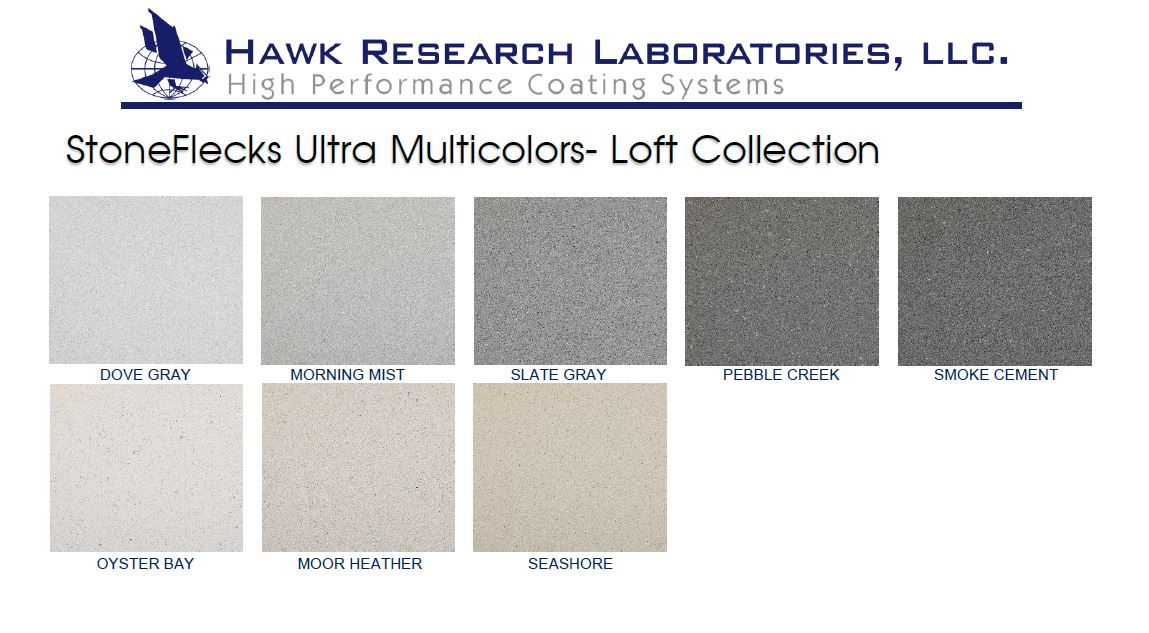 Final colors and pattern may vary due to slight batch to batch manufacturing variation, application techniques, environmental conditions, the surfaces being treated and other elements which may cause differences from the samples presented. All colors are representative only.