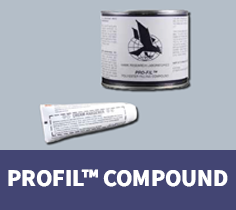 ProFil Compound is a reconstruction and repair filler for porcelain and fiberglass surfaces.
ProFil compound looks professional, provides excellent color hiding and receives most primers and topcoats.
Excellent impact resistance
Ready to sand in 5 minutes
Pinhole-free fill
Low sagging
Feathers extremely well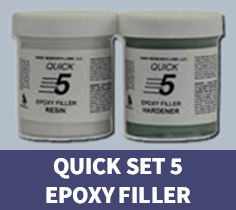 Quick Set 5 has a 5-minute set-up time and is sandable for 60 minutes. It forms a rock-hard patch that is fully compatible with all Hawk primer and topcoat systems. Its white resin and clear catalyst combine to form a white mixture that is easy to cover and is waterproof when dry.