ULTRAGRIP™ PRIMER SYSTEMS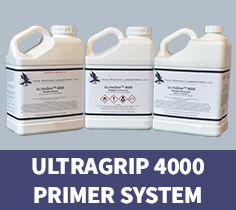 Considered the premier primer system in the resurfacing industry, UltraGrip 4000 primer is a 2 component, polyamide cured, high-build primer system for a wide range of substrates, from tubs and tiles to floors and countertops. UltraGrip 4000 primer has a fast cure even when applied at heavy film builds. It covers minor surface imperfections and seals grout lines on tile walls and floors. Mix 1:1 with UltraGrip 4000 Catalyst and reduce as necessary with UltraGrip 4000 Reducer. UltraGrip 4000 primer is available in white, as well as tinted colors for our StoneFlecks™ Ultra multicolor topcoats.
High build
Fast dry times between coats
Ultra resistant to moisture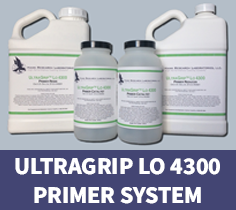 UltraGrip Lo 4300 is a two component, low odor, low VOC, fast dry primer system. UltraGrip Lo 4300 has a total VOC less than 100 grams per liter when used at the recommended mix ratio, and is compliant with the most stringent coatings regulations for primer systems. It is a polyamide cured epoxy system specifically designed as a high build, high tack intercoat adhesion for all Hawk topcoat systems, providing excellent adhesion over a wide variety of substrates.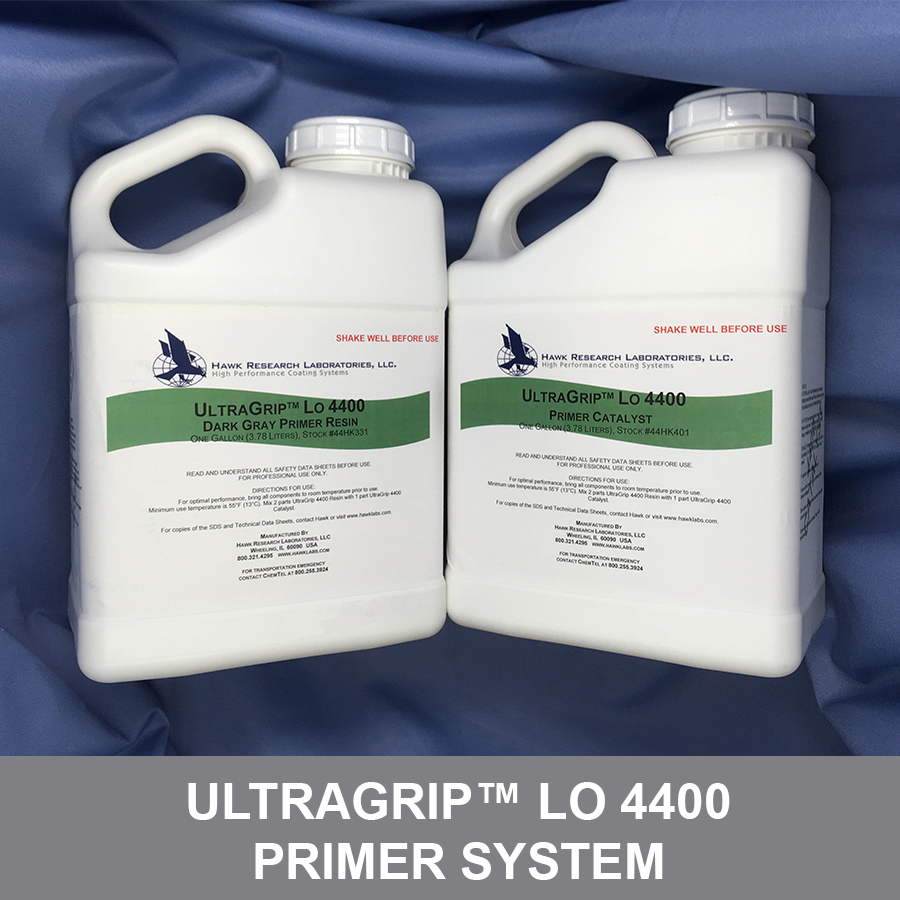 UltraGrip Lo 4400 is a rollable, high-build epoxy primer which adds longevity to high traffic areas, showers, and wet areas. It also helps save time and labor on repairs by filling in hairline grout cracks. It offers:
Low/no odor
Zero VOC
100% solids
2:1 mix ratio
Roll-on application
Strong substrate and inter-coat adhesion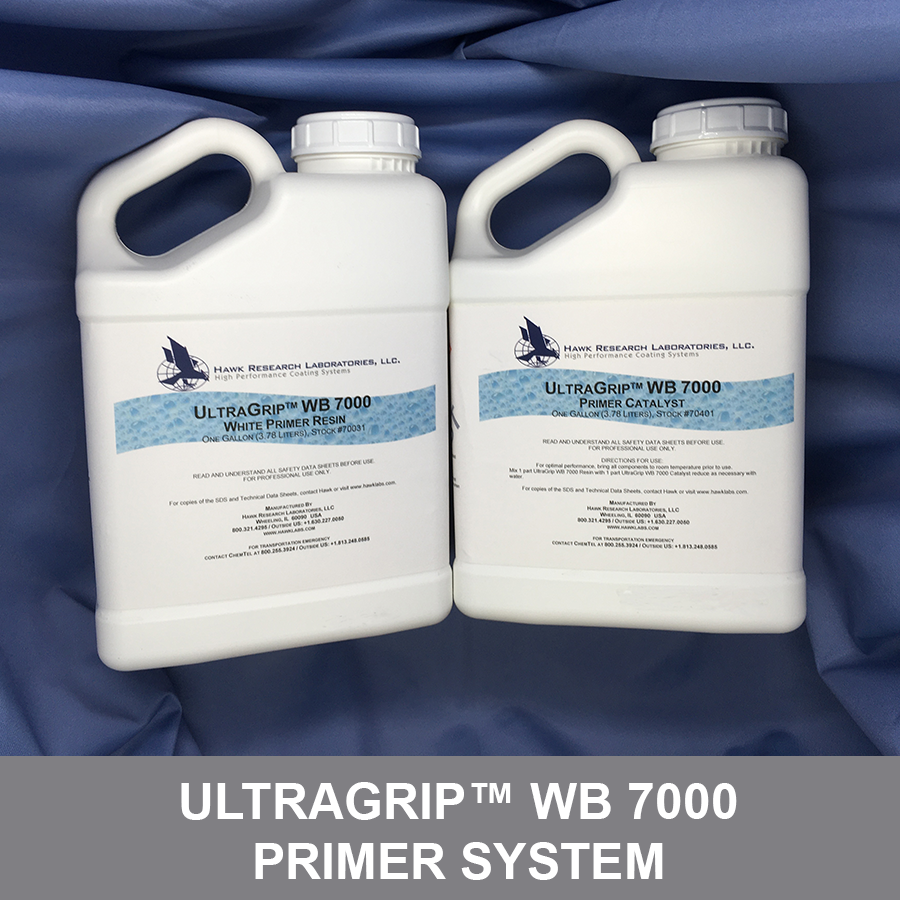 UltraGrip WB 7000 is a versatile, and fast-drying water-based epoxy primer. It offers the strong adhesion and hide of a solvent-based primer, in an easy-to-use water-based system:
Low/no odor
Very low VOC (<25 g/l)
Simple 1:1:5-15% mix ratio, reduce with water (if spraying)
Easy clean-up
Roll or spray application
~20-30 minutes dry time to next coat (varies based on conditions and thickness applied)