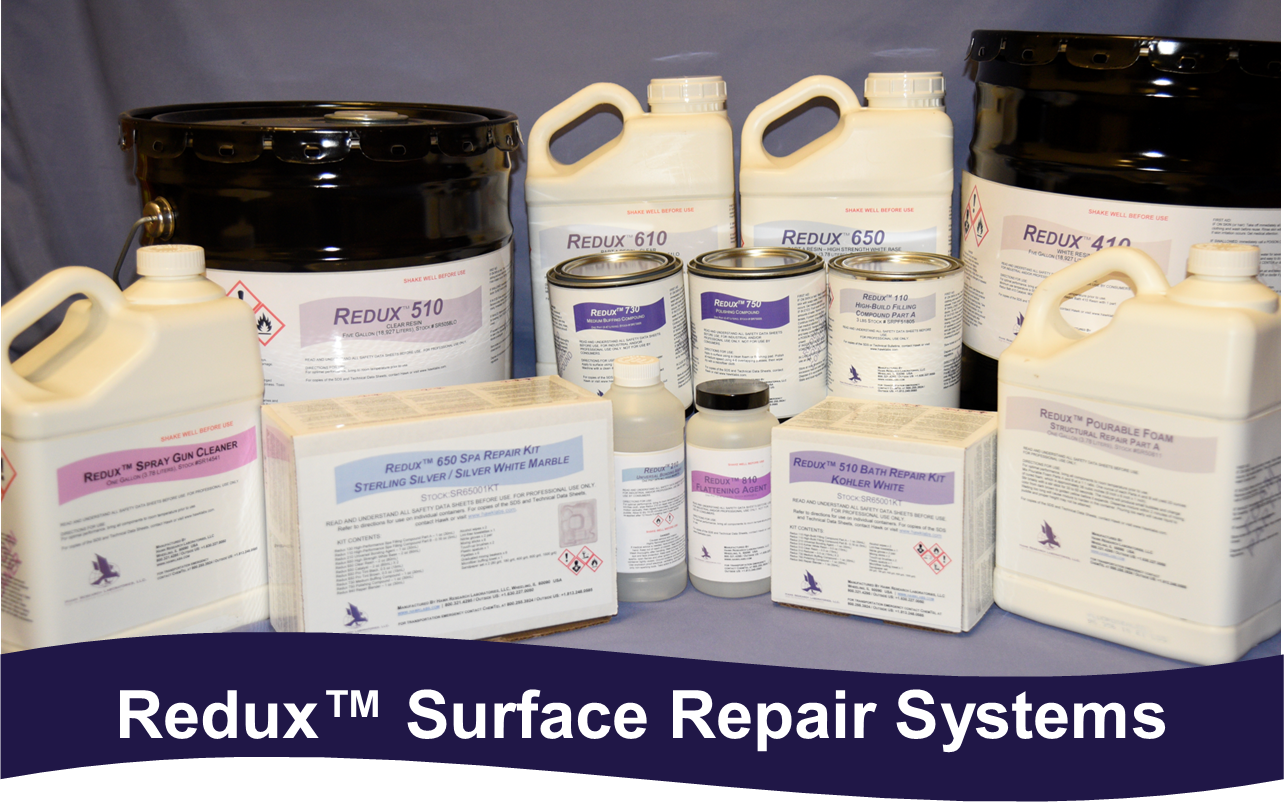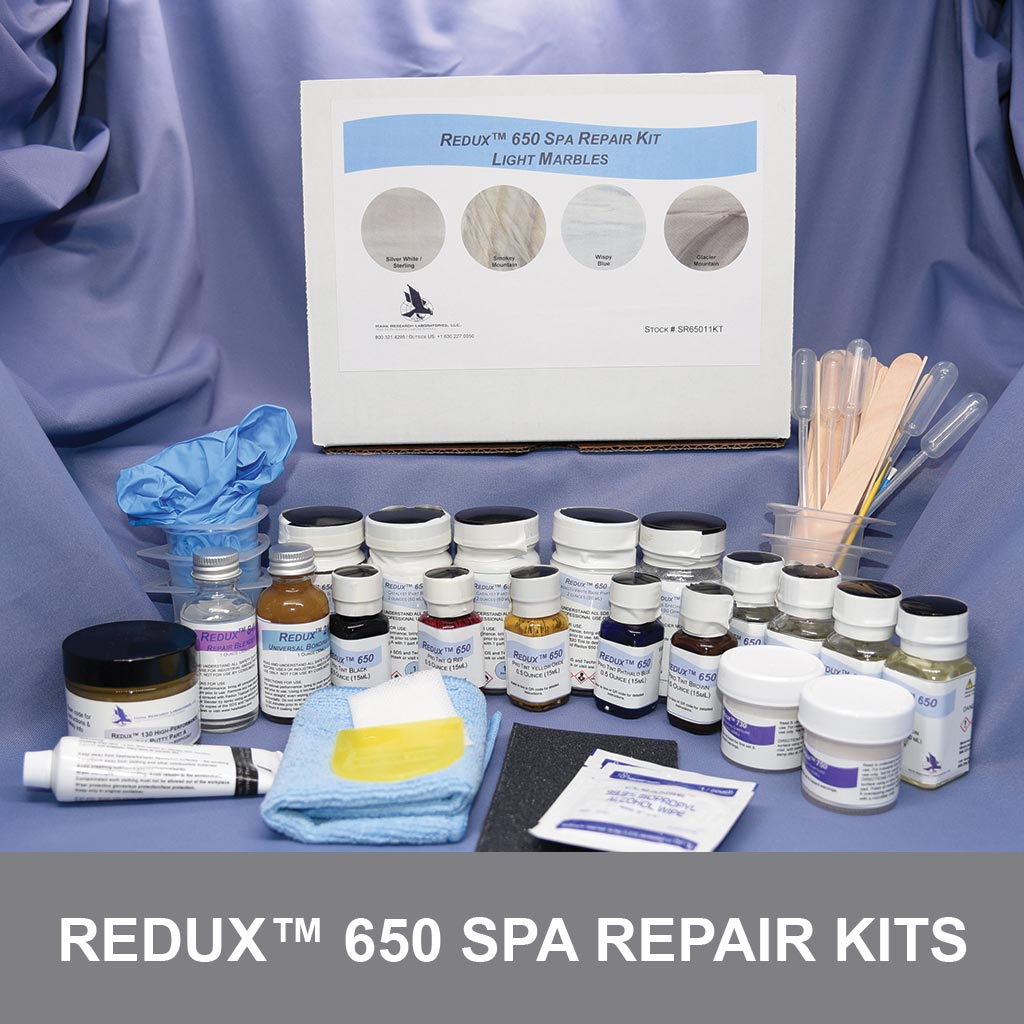 The Redux 650 Spa Repair Kits have been meticulously assembled based on significant research and development, using color samples provided by leading spa acrylic sheet manufacturers, Plaskolite (formerly Lucite) and Trinseo (formerly Aristech).
When used in conjunction with the Redux 650 Shade Guide, these kits enable stunning repairs on acrylic spas and hot tubs with complex marble, pearlescent, opalescent, and acrylic granite designs.
The Redux 650 Spa Repair Kits provide the ideal combination of:
Preparation materials
2K coating bases and tints
Finishing compounds
Sundries.
Each kit covers repairs of ~ 1 sq ft.
Which Redux Repair Kit Should I Choose?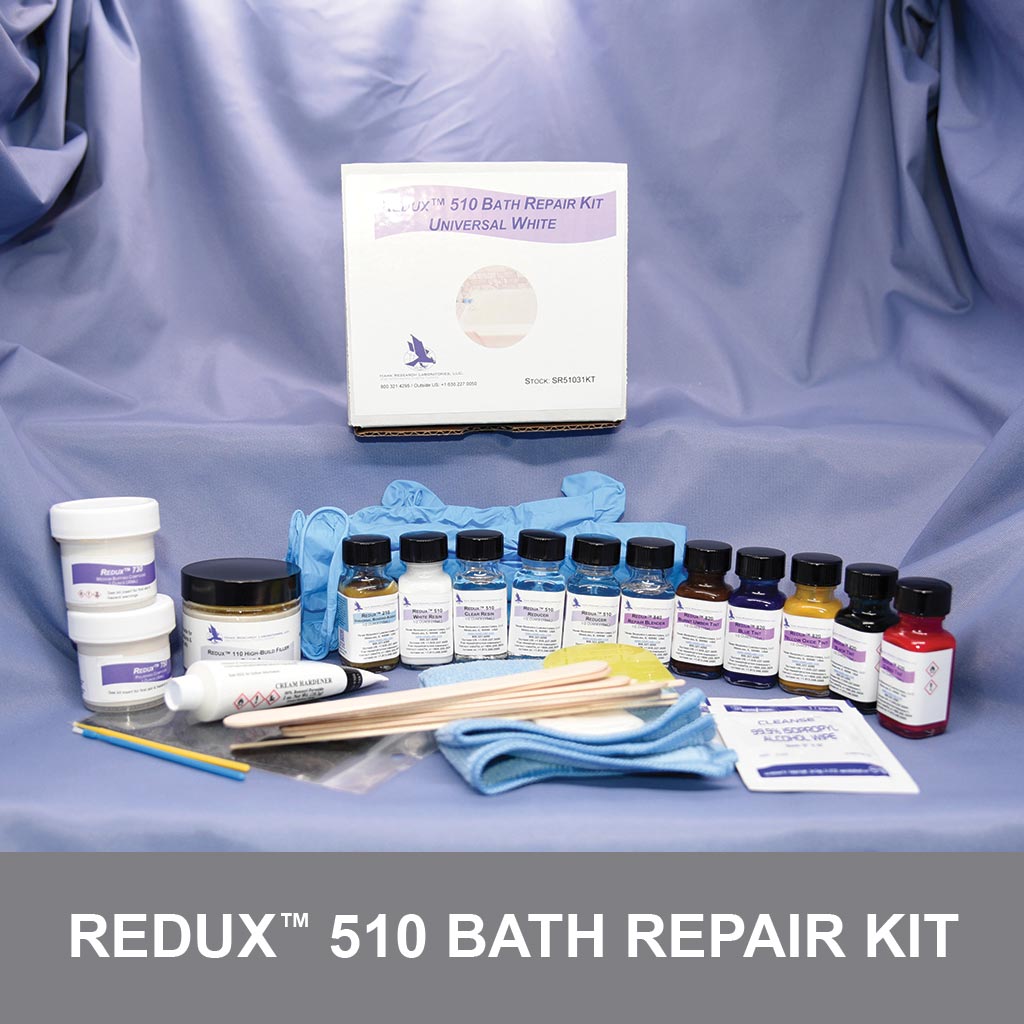 The Redux 510 Universal White Bath Repair Kit offers everything you need to complete a repair on a white porcelain, ceramic, acrylic or fiberglass bath, tile or sink.
The kit includes:
Surface preparation materials
A 1K topcoat system with tints
Finishing compounds
Sundries
Each kit will cover a ~1 square foot repair.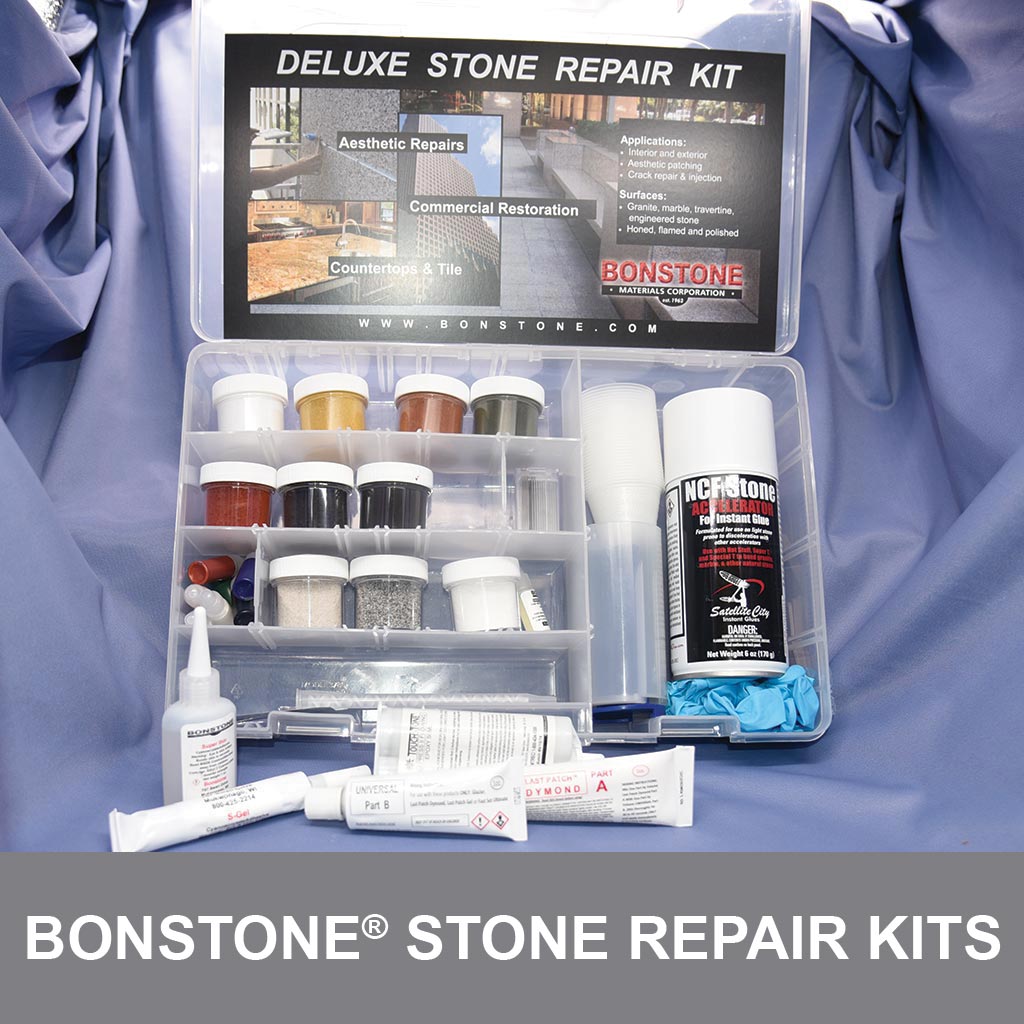 The Bonstone Stone Repair Kits were developed for the restoration and repair of granite, marble, travertine and engineered stone. There are a variety of kit options, ranging from the basic Scratch Repair kit, to the Deluxe Stone Repair Kit - a comprehensive kit for the repair professional.
These kits can be used for interior and exterior applications.
Which Stone Repair Kit Should I Choose?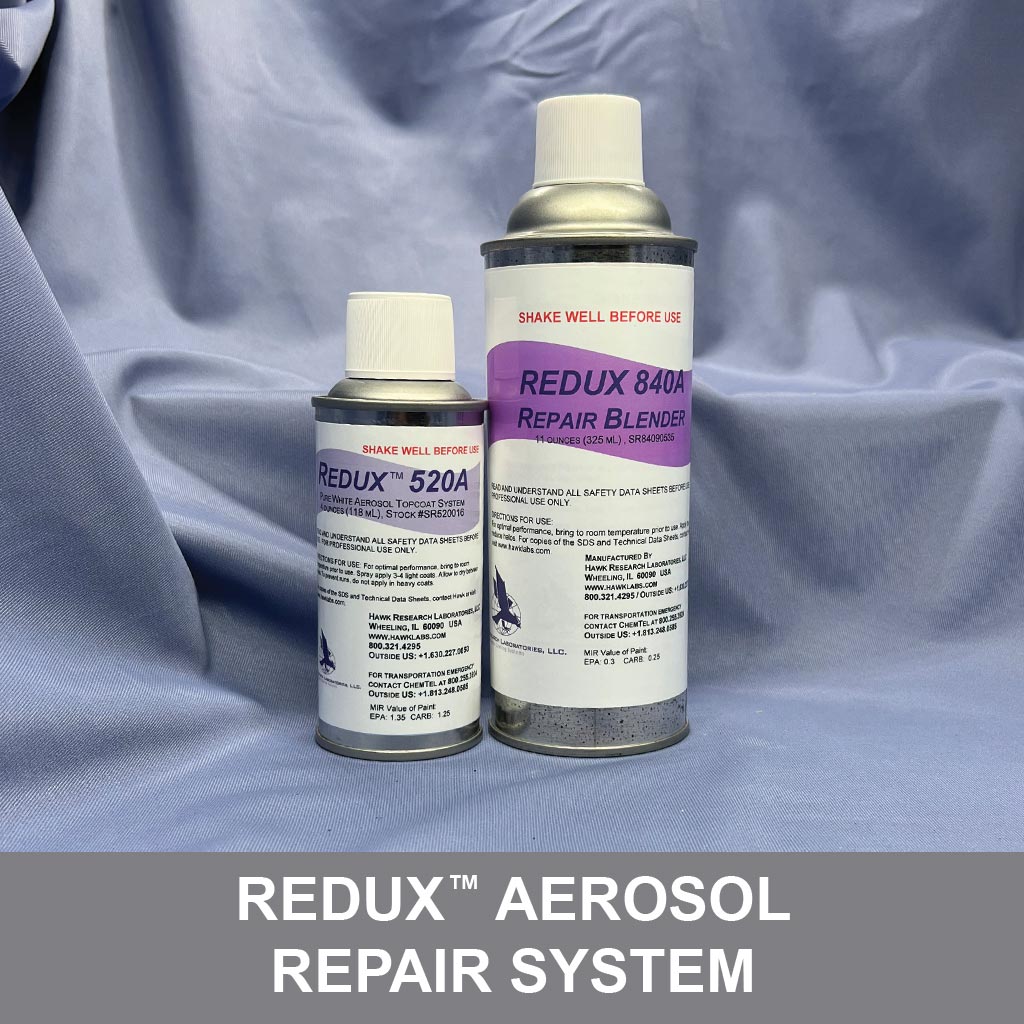 This VOC-compliant, low-odor acrylic topcoat system offers the convenience and simplicity of an aerosol, with excellent performance characteristics.
Redux 520A is ideal for small repairs and touch-ups on porcelain, acrylic, fiberglass, and other hard surfaces.
UV-resistant
Excellent color retention and stain resistance
Excellent water, chemical and abrasion resistance
Isocyanate-free formula
Dust dry in 2 minutes, tack dry in 15-20 minutes
Coverage: 1-2 sq. ft per 4oz. can
Available in our standard solid topcoat colors: Marshmallow White, Pure White, Standard White, Kohler White, Bone, Biscuit, Almond.
Works best when used with Redux 840A Aerosol Repair Blender to minimize repair halos and improve the overall look of the repairs.
NOTE: Aerosol products can not ship via air.