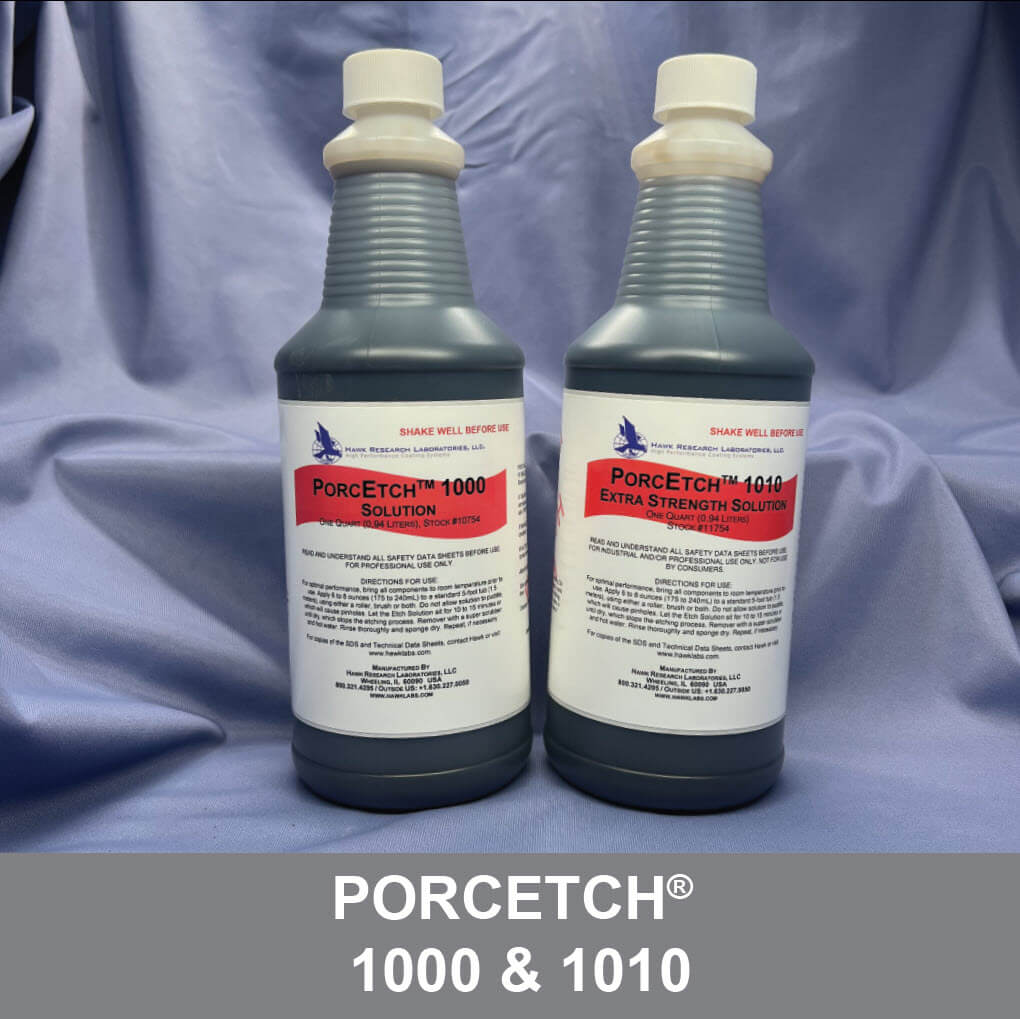 PorcEtch® solution is a concentrated mixture of several acid-bearing compounds that are designed to perform consistently and break down the original glaze finish on bathtubs, sinks and wall tile and extends coating lifespan.
PorcEtch solution has a stabilized base which allows a high level of control over the etching process to produce an even surface without pitting.
Available in regular strength (1000) and extra strength (1010)
When solution is dry, the etching process is complete
Blend of acids, cleaners and stabilizing agents
Cleans soap film residue, rust, grease and other contaminants
PorcEtch® Edge is a concentrated mixture of acid-bearing compounds designed to break down the original glaze finish on porcelain, ceramic, enamel and vitreous china bathtubs and tiles.
The PorcEtch Edge formulation offers:
NO ADDED HF
Reliable, regular strength etching power
Good hang time on vertical applications
A smooth consistency
A distinctive red color makes it easy to ensure consistent application
Leaves no powder residue when dry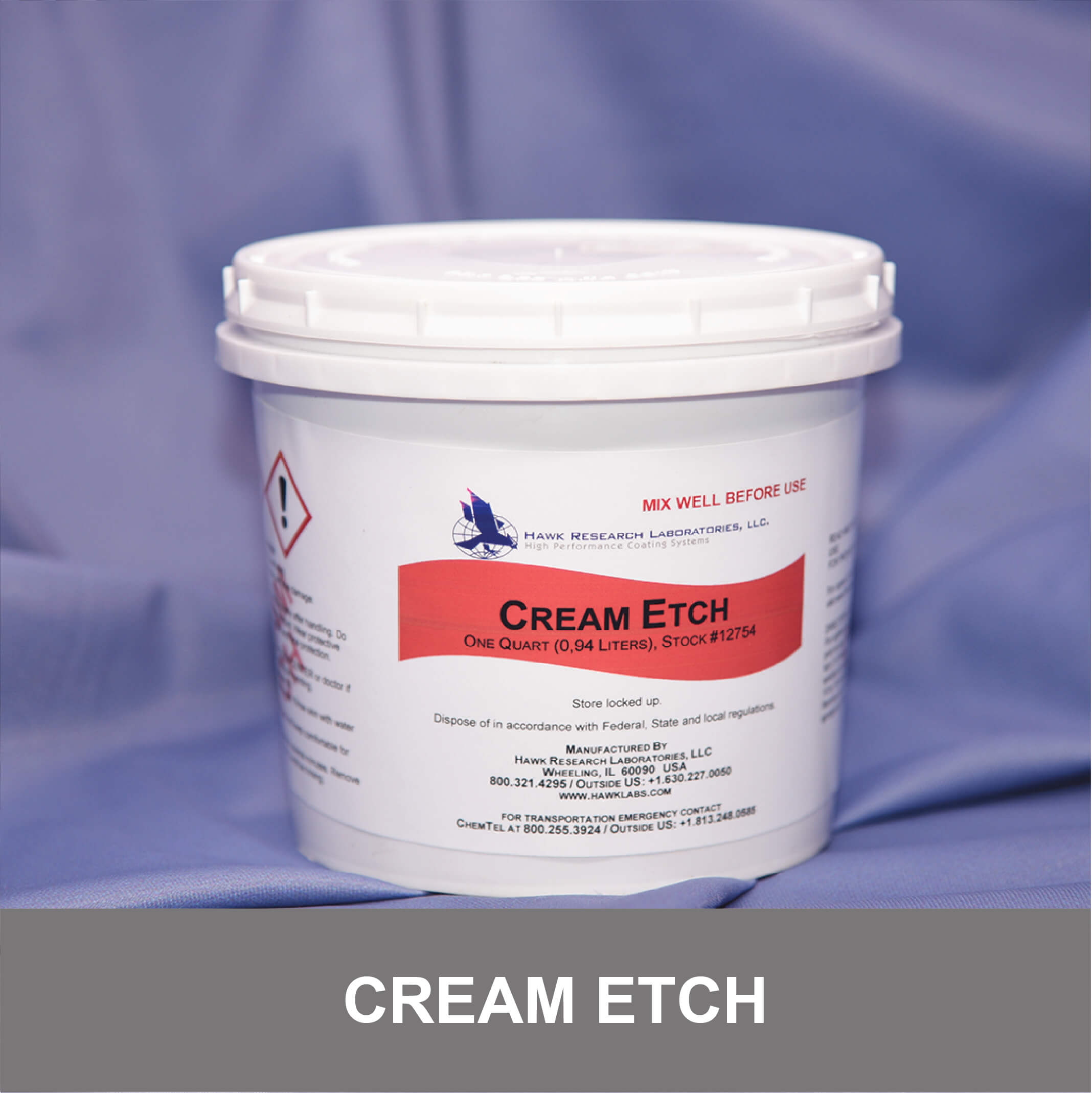 Cream Etch is effective for most etching applications and chip repairs. The paste-like consistency provides concentrated and accurate etching capabilities needed for repairs.
Use for etching porcelain, ceramic tile, enameled tubs and vitreous china
Applies easily
Clings on vertical surfaces
Use PorcEtch 1000 or 1010 solution to thin