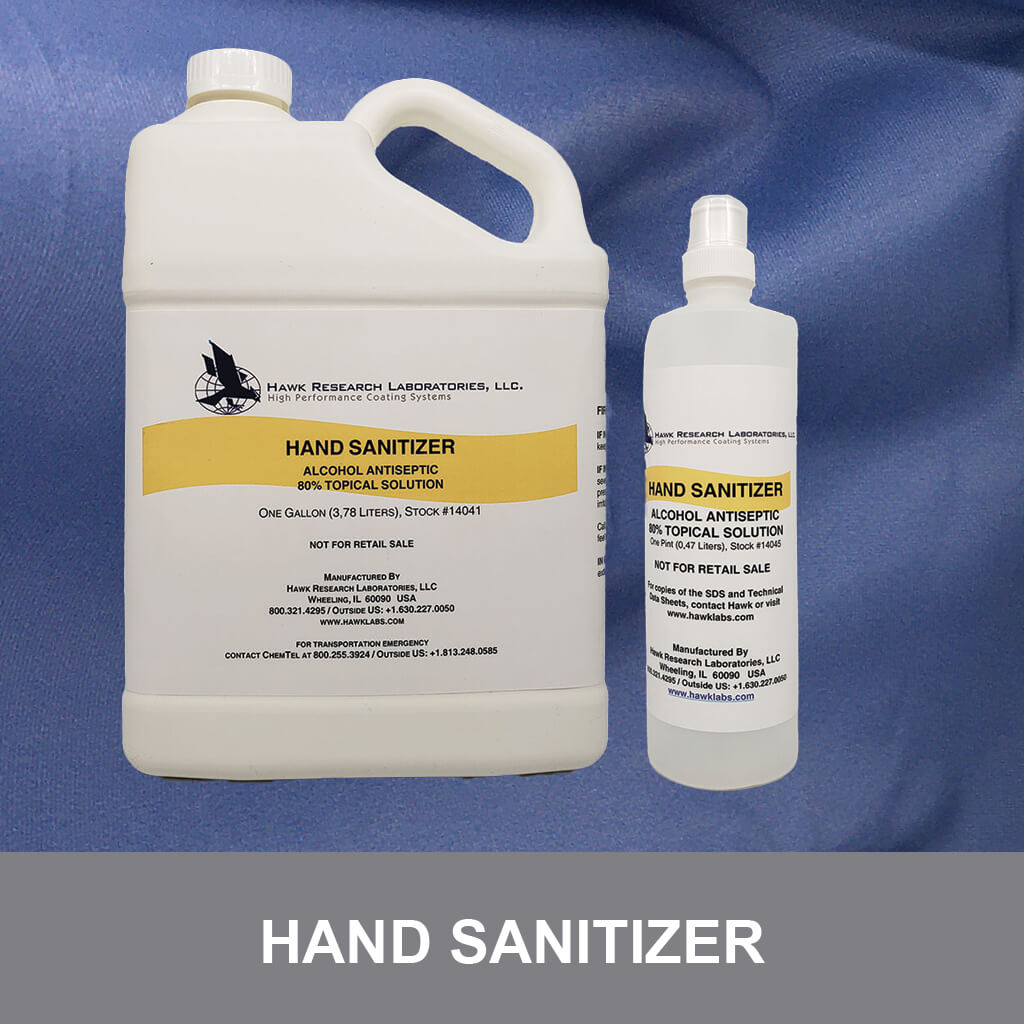 To support the critical hand hygiene requirements of the resurfacing community, Hawk's World Health Organization and OSHA-compliant liquid hand sanitizer is an 80% alcohol topical antiseptic, effective at reducing the spread of germs on hands and surfaces.

The Hawk Hand Sanitizer is not a gel, making it ideal for pouring over hands and refilling spray bottles. The product is shipped with child-proof caps in pints or available for local pick-up in gallons. The pints also include a convenient pull-top lid.

Note: Product is not intended for resale, and is not recommended for use in resurfacing spray equipment.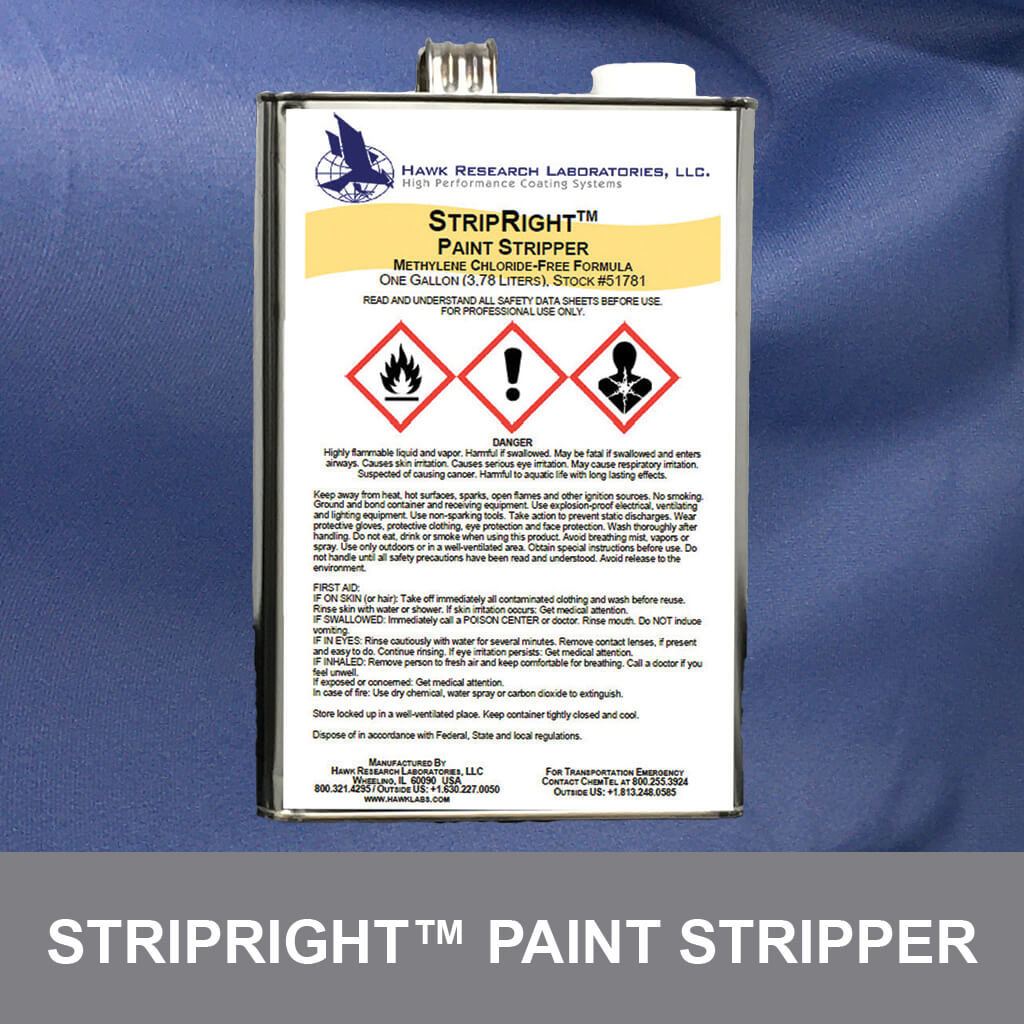 StripRight™ Paint Stripper was developed to deliver effective and efficient removal of coatings, in a safer, methylene chloride-free and N-Methyl-2-Pyrrolidone (NMP)-free formula. StripRight Paint Stripper offers:
Easy pour or brush on application
Gel-like formula clings well to both vertical and horizontal surfaces
The perfect viscosity; thick enough for easy application and cling, but thin enough to cover more area with less waste
Distinctive blue color helps to ensure product application accuracy and reduce waste
Penetrates up to 12 mils of coating in a single application, in as little as 15 minutes, when used as directed
Ideal for use on urethane, epoxy, polyaspartic, enamel, and lacquer, for a variety of surfaces, including: porcelain, ceramic, metal, fiberglass, acrylic, and wood.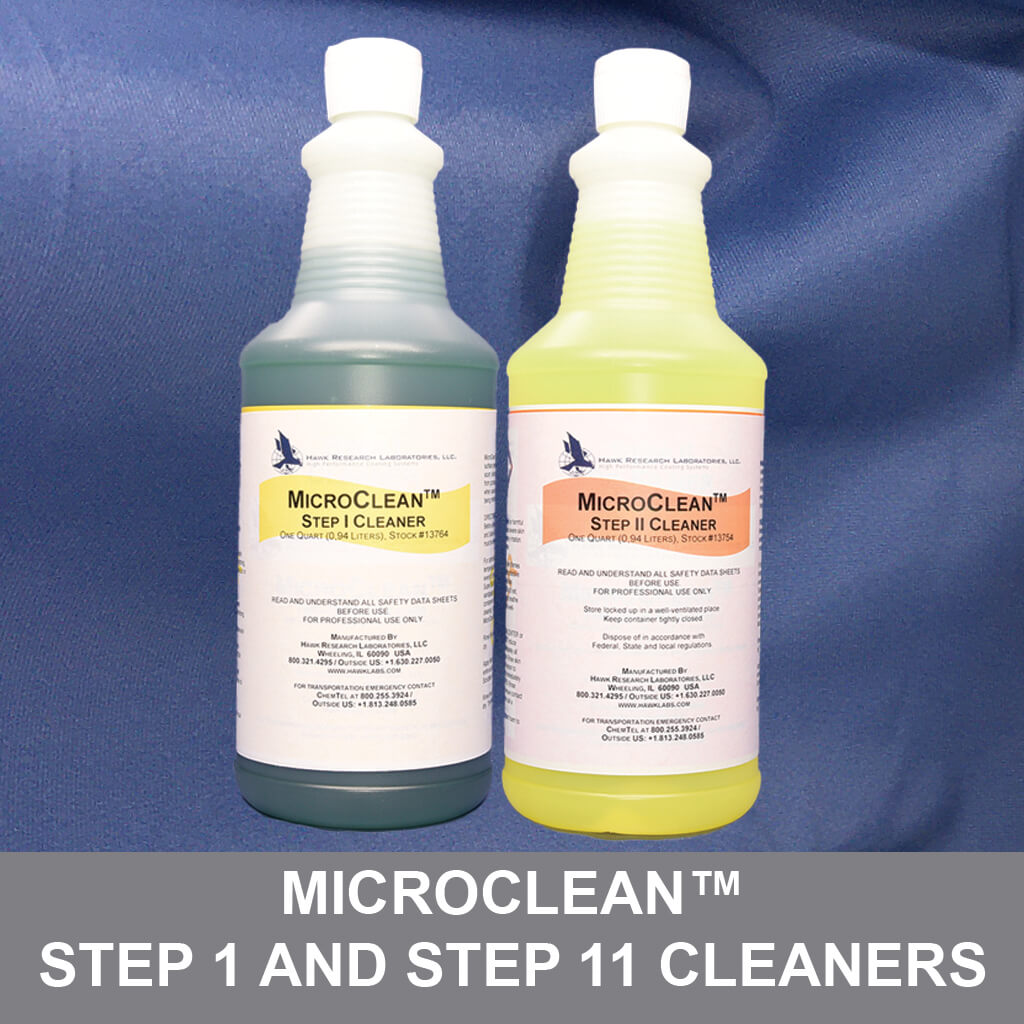 The MicroClean Step I and Step II industrial strength, two-step surface preparation system provides consistent and precise cleaning of porcelain, ceramic and fiberglass surfaces, providing maximum primer adhesion to the substrate.
MicroClean Step I cleaner is a powerful blend that uses chelating action technology to neutralize hard water ions during the scrubbing process, allowing the cleaner to quickly loosen and remove soap scum, caulk residue, stains and hard water deposits.
MicroClean Step II cleaner uses deep penetrating agents to remove residue and acids from other cleaners, leaving the treated surface at a true neutral pH level.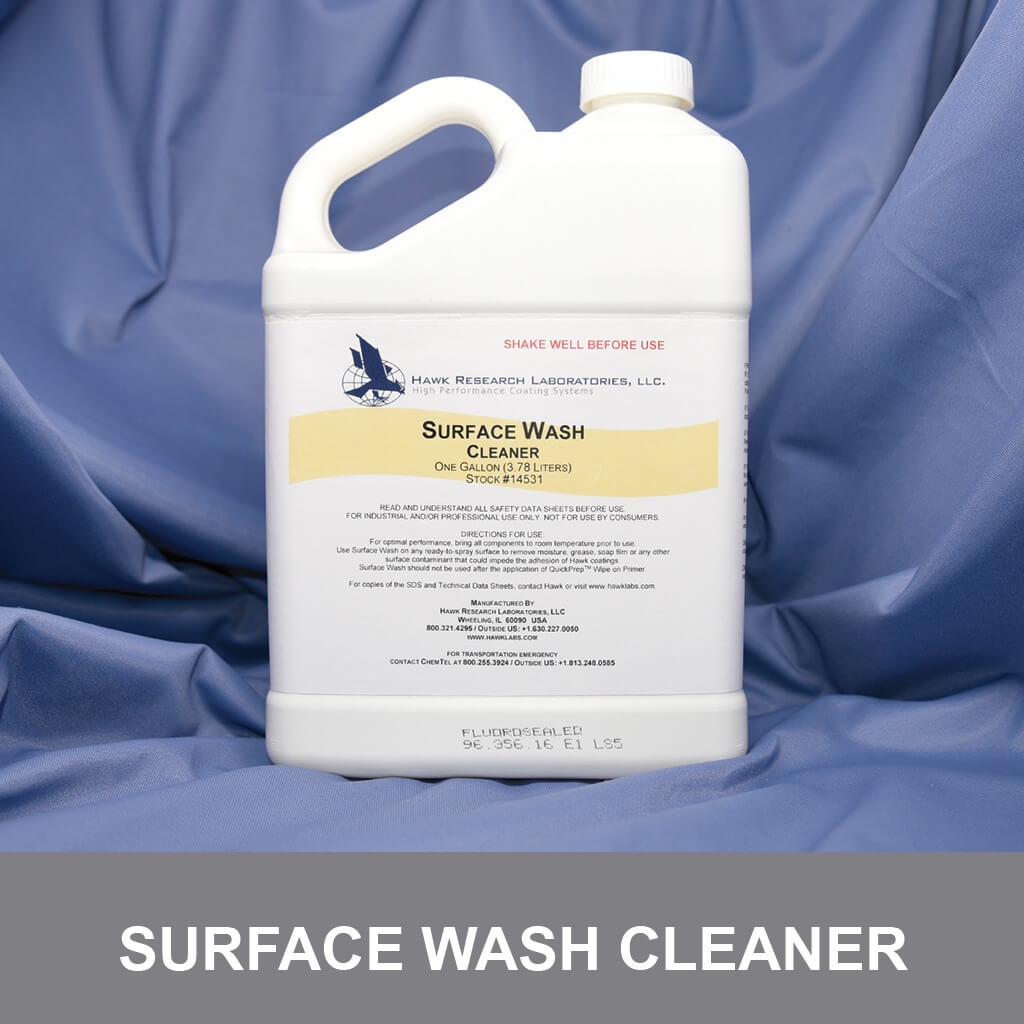 Surface Wash solvent cleaner removes silicones, water, grease, oil, etc. and washes away powder residue from the etching process, leaving the pores of the porcelain or fiberglass surface clean for maximum adhesion. Surface Wash also removes any residual moisture from the surface and is recommended for:
Tubs etched with PorcEtch™ 1000 or PorcEtch 1010 solution
Unetched tubs prior to applying QuickPrep 2000 or QuickPrep+ Universal Bonding Agent
Fiberglass tubs, walls and surrounds
Cultured marble, formica or laminate tops prior to applying primer and topcoat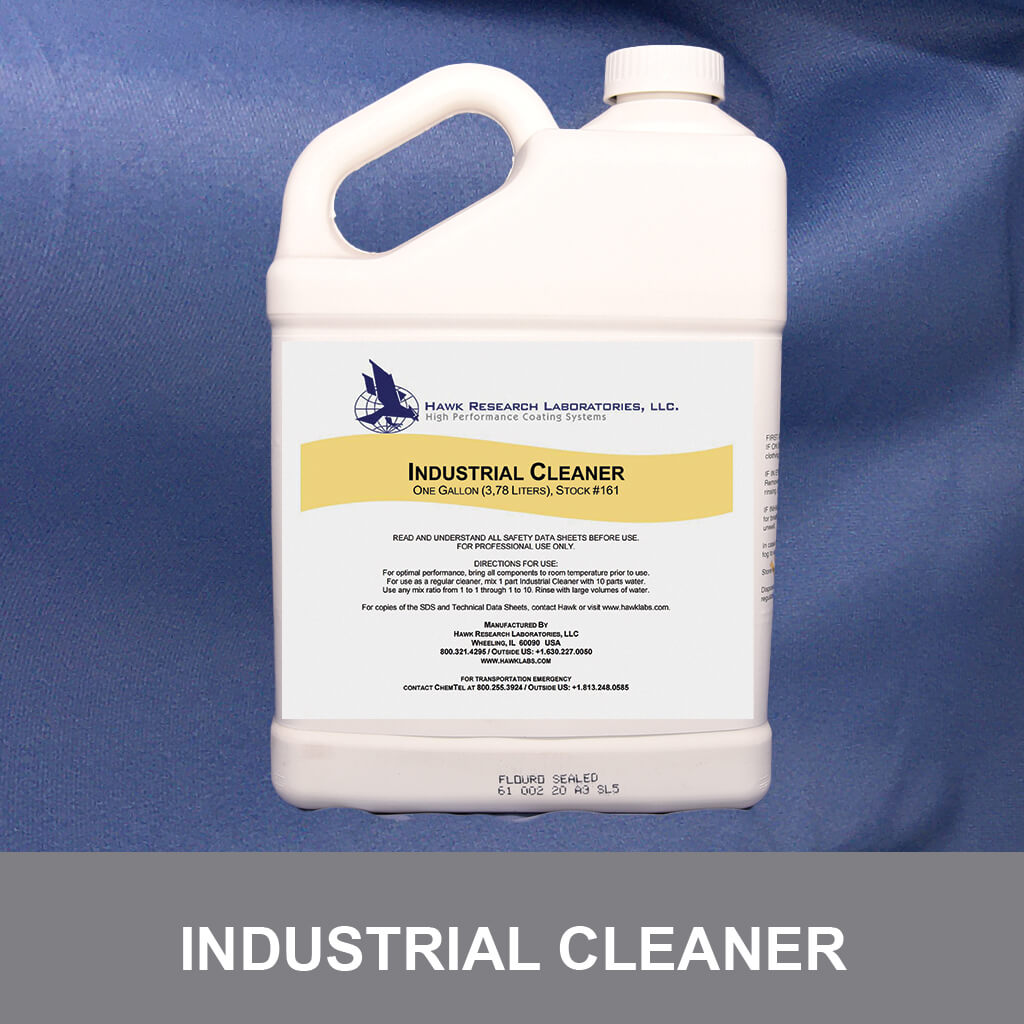 Industrial Cleaner contains highly concentrated phosphoric acid and specialized surfactants to ensure that even the dirtiest surfaces are prepared for the resurfacing process.
Use at full strength to etch porcelain and ceramic surfaces
Use with 4 parts water to 1 part cleaner for deep cleaning and mildly etching porcelain surfaces
Use with 10 parts water to 1 part cleaner for an all-purpose cleaner for tile walls
Effective pre-wash on all fiberglass surfaces
Eliminates grease, soap film, rust, calcium, mold and mildew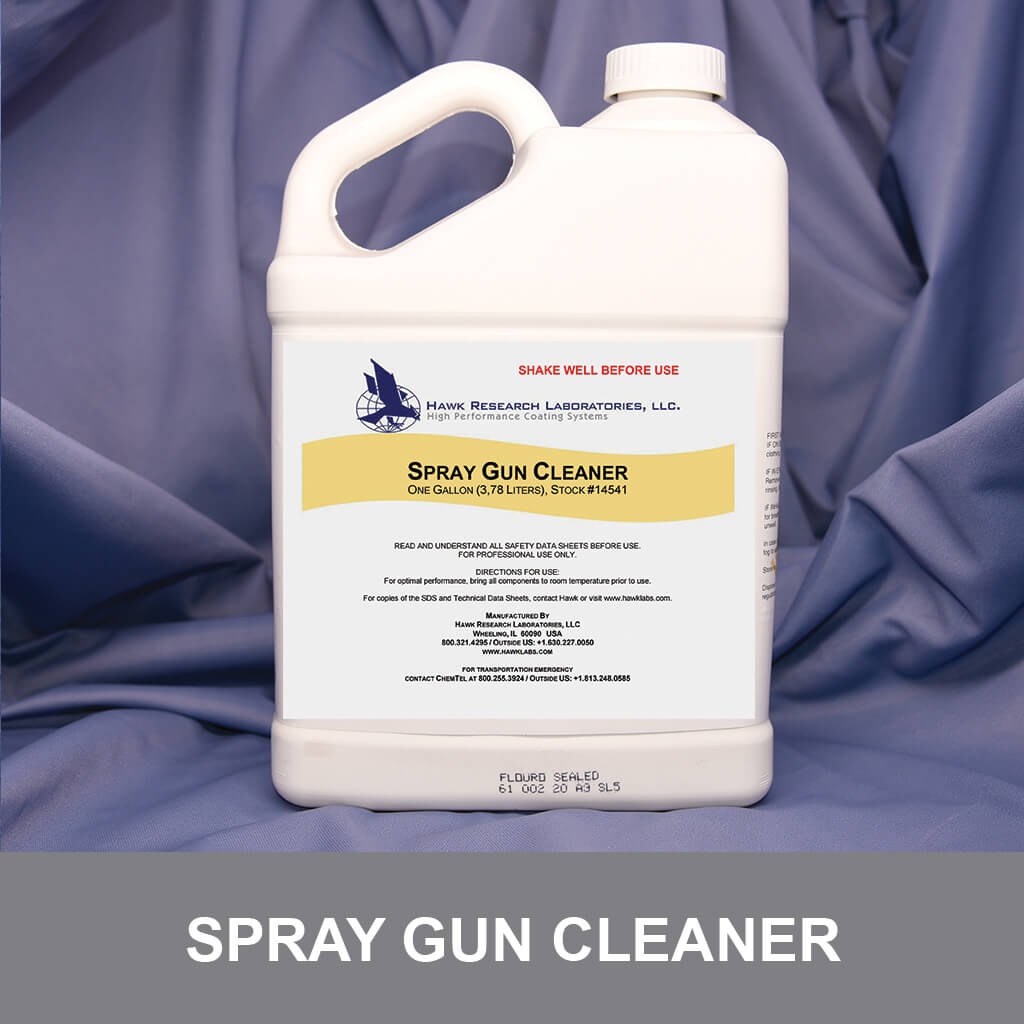 Spray Gun Cleaner is designed to dissolve uncured coatings. This unique blend of solvents cleans spray equipment thoroughly, without the residues found in lower quality line washes. It's ideal for use in preparation, equipment cleaning or clean up and is fully compatible with all Hawk formulas.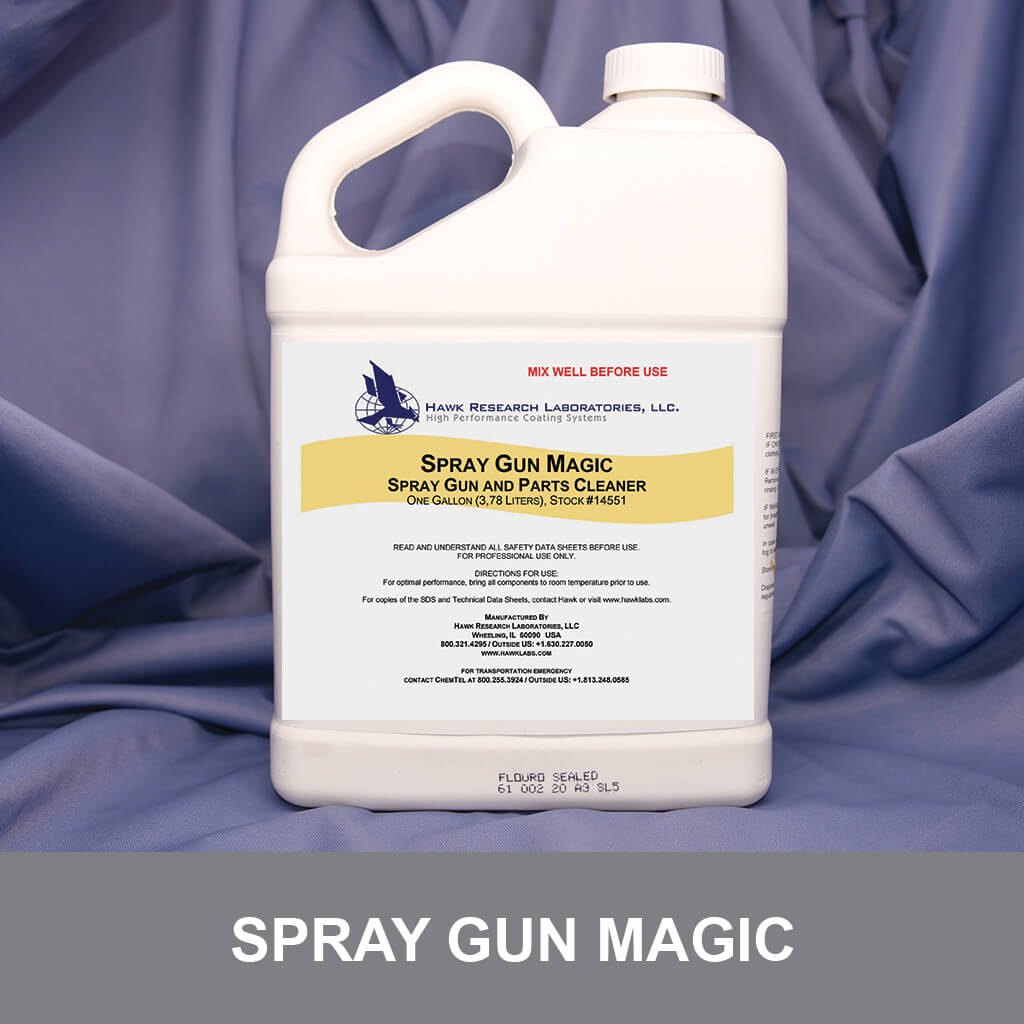 Spray Gun Magic™ is the ideal solution for quick daily or weekly maintenance of spray guns and parts. It can be used as a gun stripper to help keep air caps, fluid nozzles, and needle assemblies in top working condition or used as a daily cleaner to keep gun interiors and hoses free of in-line build up.
Fast working formula
Safe to use and store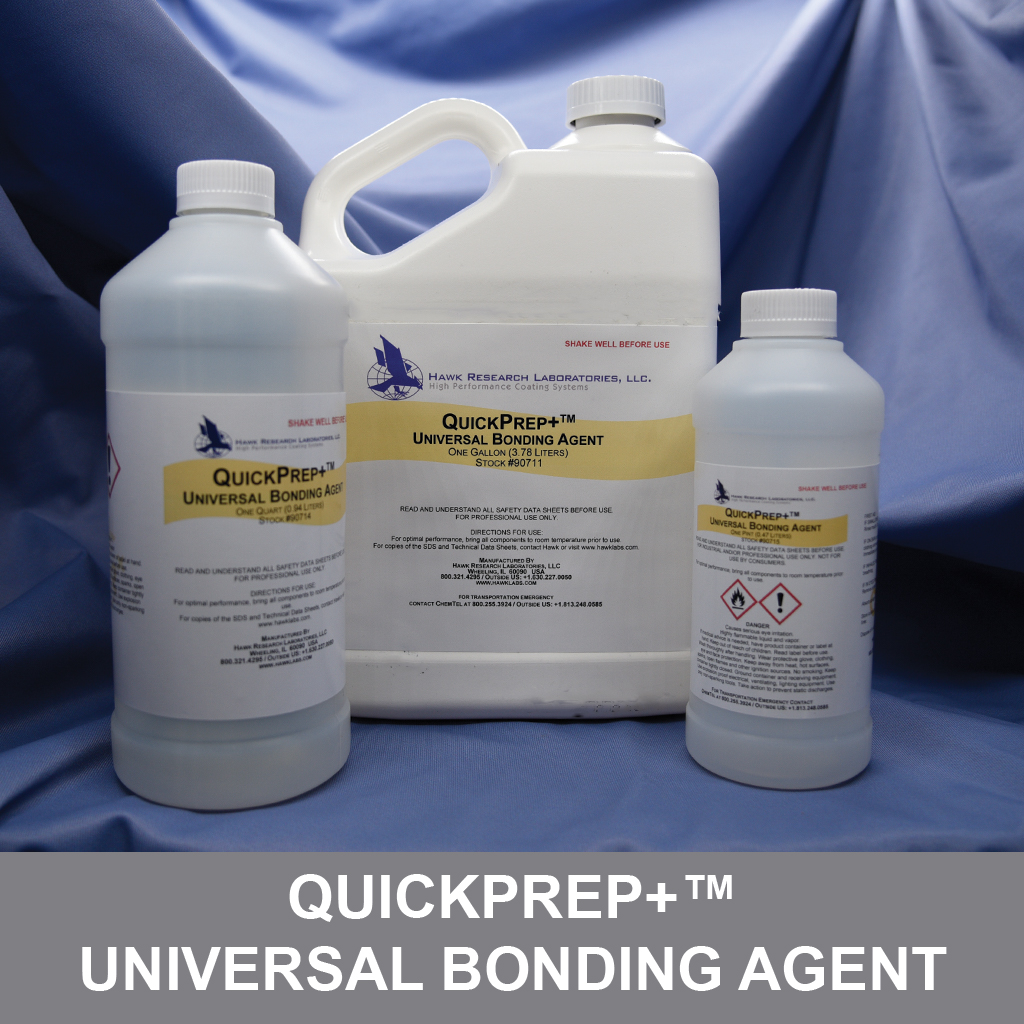 QuickPrep+ Universal Bonding Agent improves coating adhesion by chemically bonding to the substrate and the primer coating at a molecular level, thereby extending the lifespan of coatings.
Designed to be user-friendly, QuickPrep+ Universal Bonding Agent offers the superior adhesion that the original QuickPrep 2000 is known for, plus many additional benefits, including:
Lower cost
Dries faster, with less sensitivity to moisture
Lower odor
Zero VOC
Compatible with all substrates, including plastic and fiberglass
Available in three convenient sizes - gallons, quarts, and pints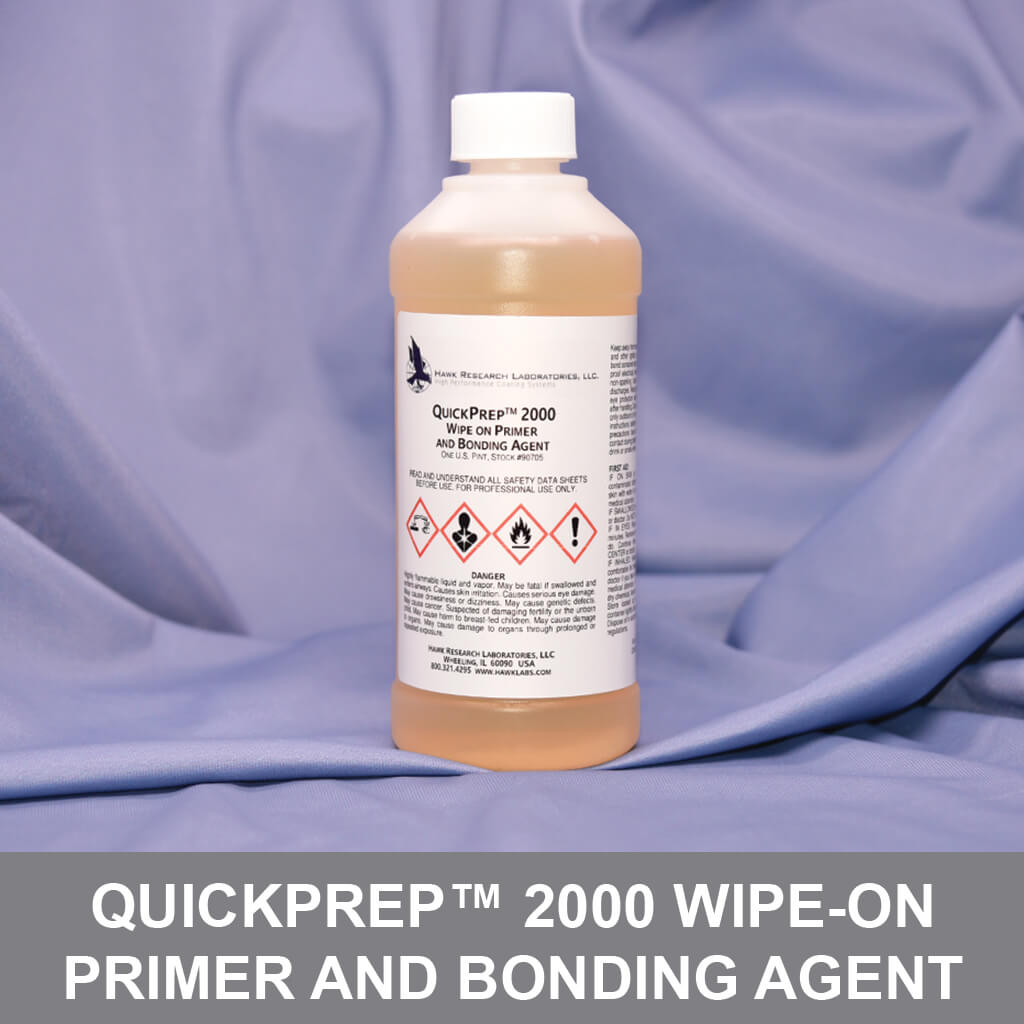 QuickPrep 2000 wipe-on primer and bonding agent utilizes silane technology to bond coatings to substrates without using traditional priming and preparation methods.
Designed to be user-friendly, QuickPrep 2000 wipe-on primer and bonding agent applies easily, dries quickly and is available in clear or with a blue indicator for quality control purposes.
Extends coating lifespan when used with high-performance coating systems
No need to use etching compounds
Alternative for spray-on primers
Dries quickly
For porcelain, ceramic and china surfaces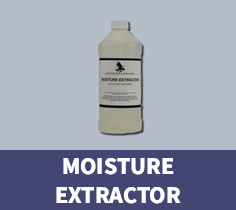 Moisture Extractor removes excess moisture from worn porcelain, ceramic tile grout lines and other porous surfaces. In high humidity conditions, use Moisture Extractor to prevent blushing.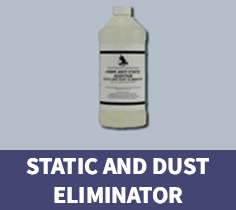 Static and Dust Eliminator prevents dust attraction and static build-up from cleaning or sanding porcelain and fiberglass surfaces. Simply spray or wipe on, let flash, prime and topcoat.