STONEFLECKS™ ULTRA
MULTI-COLOR FINISHES
StoneFlecks Ultra Multi-Color Finishes help you to achieve the look of natural stone and lasting durability, at a fraction of the price. Choose from three color collections to match a variety of design styles:
Mineral Collection
Earth Collection
Loft Collection
StoneFlecks Ultra Multi-Color finishes offer a number of benefits:
Return to service in as little as one day
Less inconvenience than renovation, with less waste
Environmentally preferred, water-based multi-color finish
Low odor, low VOC, FDA-compliant topcoat options are available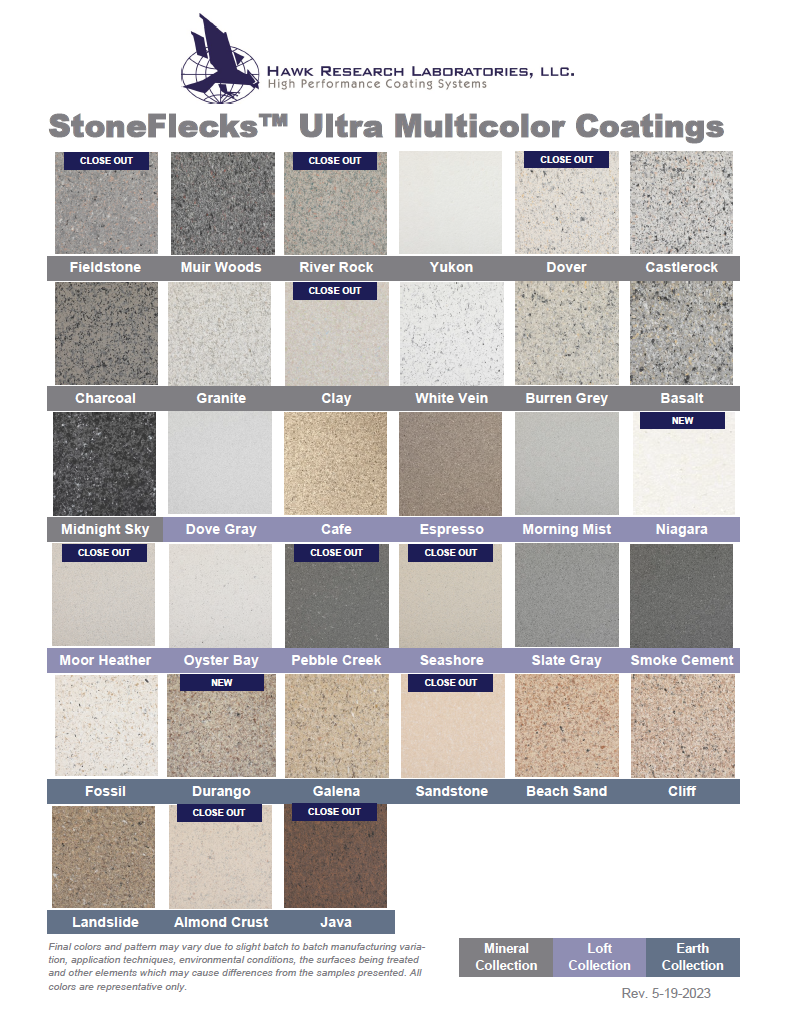 Final colors and pattern may vary due to slight batch to batch manufacturing variation, application techniques, environmental conditions, the surfaces being treated and other elements which may cause differences from the samples presented. All colors are representative only.