CONCRETE PREPARATION EQUIPMENT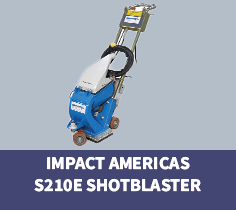 This compact 110 V shotblaster is ideal for residential garages and small areas where an in-line separation of abrasives and dust is needed. It features:
3 HP blasting power
110V/60Hz
8.25" working width
430 sq. ft. per hour blasting capacity
One-year warranty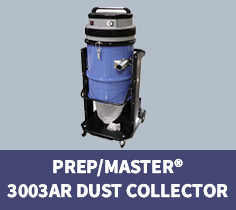 This industrial vacuum cleaner is the most compact of the single phase vacuum cleaners. It features:
Electrical filter cleaning system
High filtration efficiency with HEPA filter integrated
Longopac bag for safe collection of fine dust particles
3 motors 1.3 HP each
115V/60Hz
300 CFM
OSHA Compliant
One-year warranty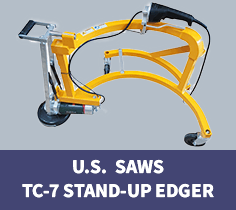 The TC-7 stand-up edging grinder was designed for grinding concrete surfaces near walls and other vertical surfaces that would otherwise be done by hand. It can be used indoors and outdoors in small or large spaces. It handles ~75-100 sq. ft. per hour and features:
120V, 60Hz
15 Amps
Ergonomic design
Heavy duty casters
Durable, aluminum chassis
Precision control with front, back and side-to-side adjustments
One-year warranty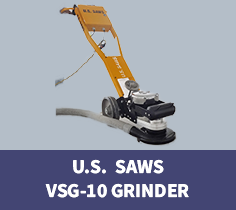 The VSG-10 is a powerful 115-volt, variable speed grinder/polisher is ideal for areas that can't be accessed by larger equipment. It handles ~100-125 sq. ft. per hour and features:
115V
2.5 HP
13-15 Amps (variable speed)
Variable speed (400 - 1,500 RPMs)
Adjustable head pressure
Fast-change grinding plate and diamond holder
One-year warranty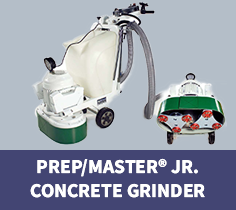 This 220-volt grinder is ideal for small, hard-to-reach areas, and with a compact design it's the best selling grinder for residential garage floors and small commercial projects. It handles ~500 sq. ft. per hour and features:
7.5 HP
220/240V single phase
40 Amps
23" working width
Disassembles into two sections for quick transportation
On-board USB charger & phone carrier
Magnetic LED light
Screw-in carrying poles for 2-or 3-person lifting
One-year warranty
Larger equipment for commercial projects is also available. Call to discuss your requirements.
---
SUPPLIES & ACCESSORIES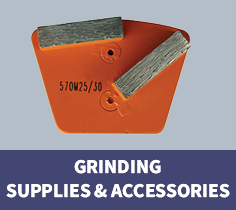 The supplies and accessories you need to keep your grinding equipment running:
Liners
Filters
Prep diamond grinding tools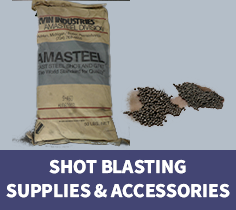 The supplies and accessories you need to keep your shot blasting equipment running:
Steel shots
Blast wheel kits
Liners