MARKETING AND SALES TOOLS

HAWK HUB MARKETING PORTAL
Power up your sales! With a few simple clicks, active Hawk customers can build professional co-branded marketing tools to drive business success. Whether you need a simple brochure featuring your logo and contact information, or a comprehensive multi-piece campaign package, Hawk Hub has you covered.
LEARN MORE
LOGIN
REQUEST A LOGIN ID
HAWK HUB USER'S GUIDE


DISPLAY CASE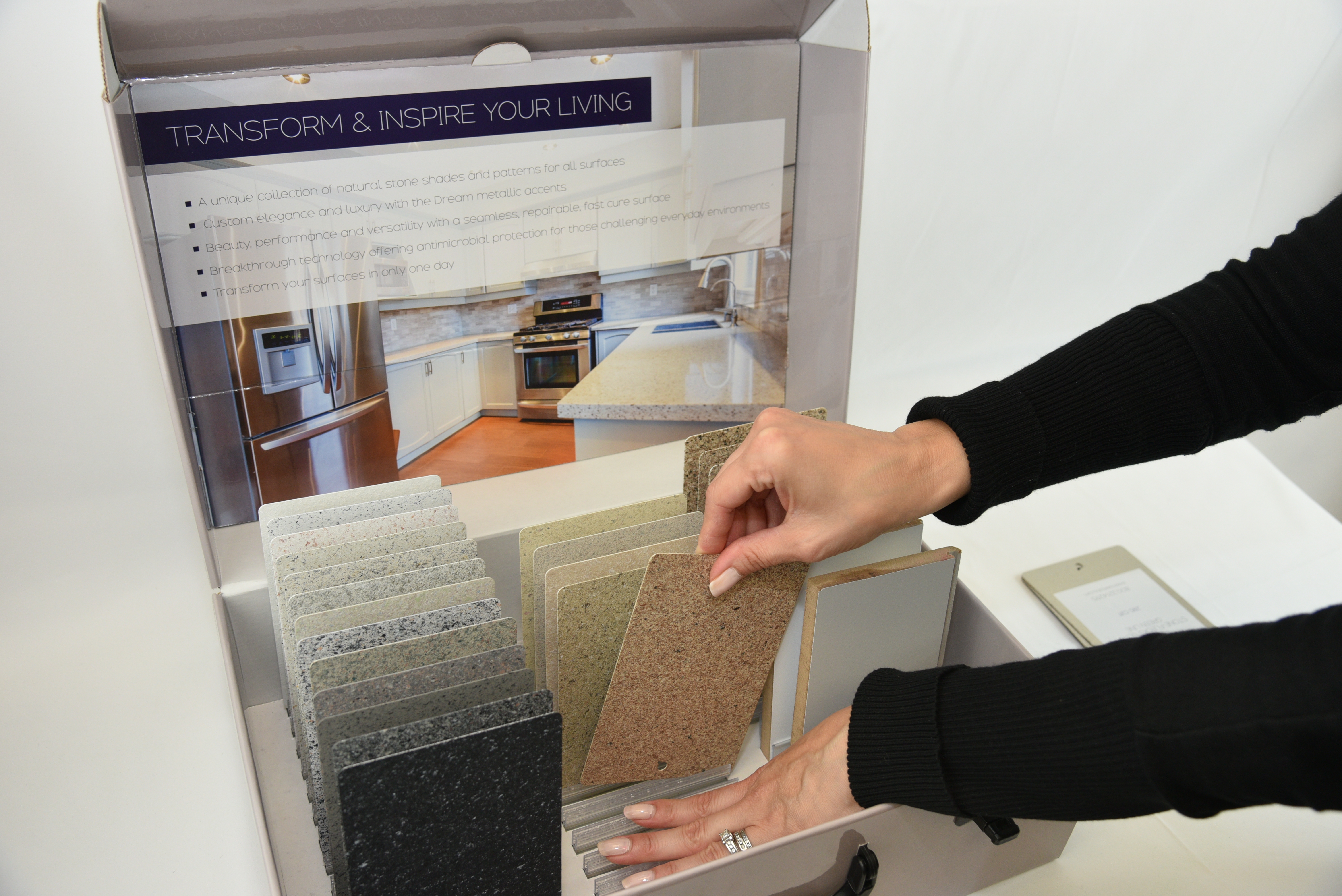 This beautiful display case professionally demonstrates Hawk's full line of StoneFlecks colors. It includes sprayed sample panels, visualizer tools, transparent metallic color overlay sheets, and more.
Sample panel rings are also available (sold separately).