Headlines
Shipping Carriers Predict Longer Shipping Times
Thursday, November 19, 2020
PREPARE FOR EXTENDED SHIPPING TIMES!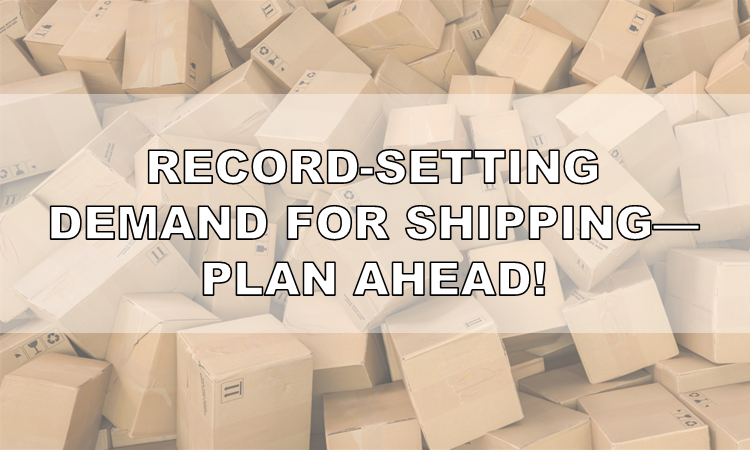 With the holiday shopping season approaching, the potential for extreme weather conditions, and COVID-19 precautions driving more online shopping than ever, the shipping industry is projecting an unprecedented strain on all shipping options. Major carriers like FedEx® and UPS have adjusted their delivery commitments, and we wanted you to be aware of the potential impact on your ordering.
Key Updates from Carriers:
10:30 AM first overnight deliveries will no longer be available
Earliest delivery times will be 12:30 PM
There are no guarantees on next day service
Expect longer shipping times on standard delivery service
Standard holiday closures will apply
Reminders from Hawk:
Winter weather can be challenging for shipping water-based products
Bring water-based products to room temperature as soon as possible
Hawk will be closed for the holidays on November 26-27, December 24-25, and will be accepting orders on December 30 but will not be shipping
The Hawk website www.hawklabs.com will be updated in the event of delays due to extreme weather conditions
What this Means for You:
Plan ahead and order accordingly
Avoid requesting overnight shipments
Build safety stock of critical products
Anticipate longer shipping times and standard holiday closures
Watch the Hawk website for weather-related communications
Thank you for your support during these turbulent times.