VIVIDCOTE® E COUNTERTOP COATING SYSTEM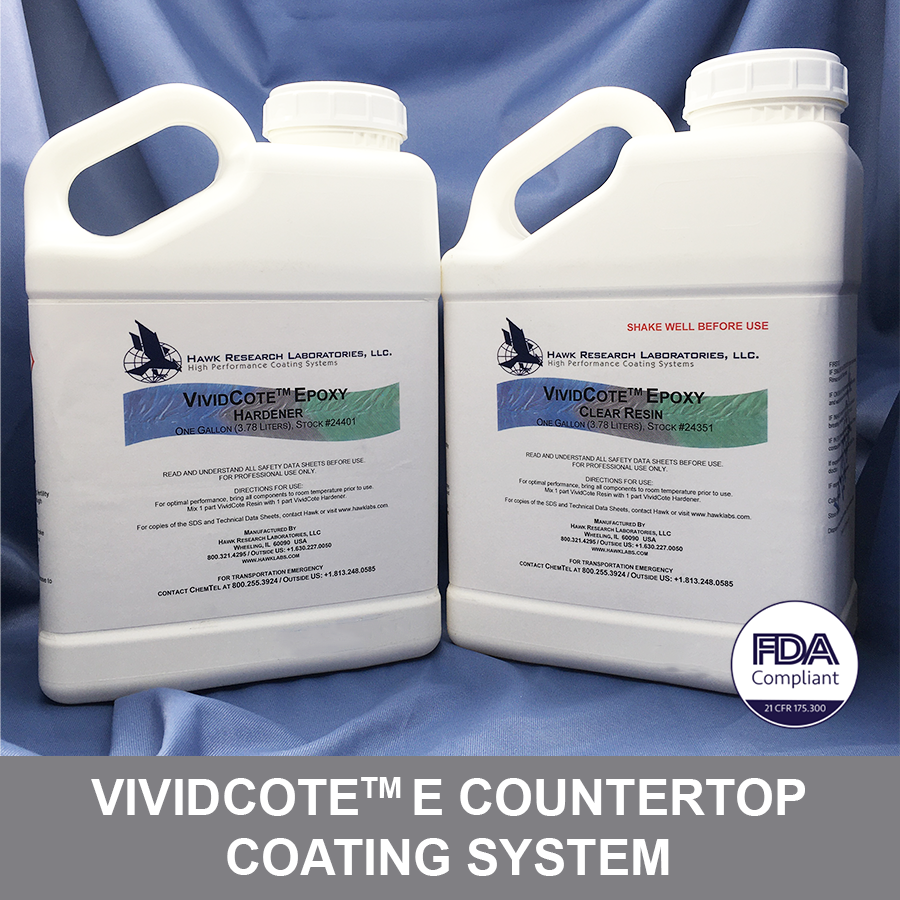 VividCote E is a high-performance professional countertop coating system. This two-component high-gloss pourable epoxy system is extremely durable, with excellent scratch, chemical and wear-resistance. Its zero VOC and virtually odorless formula includes UV additives to extend the coating lifespan. VividCote E countertop coating system is FDA compliant for use on food contact surfaces (in accordance with 21CFR 175.300), and is ideal for most application techniques. Typical application surfaces include countertops, worktops, tables, desks and other horizontal surfaces that need a stunning finish.
VividCote E offers:
30-40 minutes of working time
Available in white or clear base, and add Dream Metallics Collection of pigments for desired colors
Simple 1:1 mix ratio
Return-to-service in 12 hours
Available in Quarts, Gallons, 2-Quart Kit and 2-Gallon Kit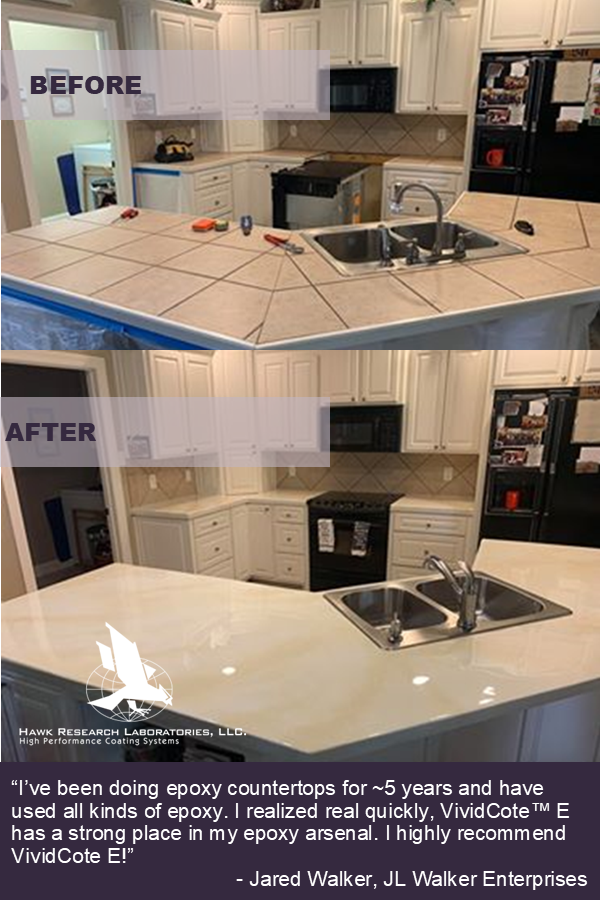 Launch Trailer
Introducing VividCote E, the high-performance professional countertop coating system that transforms ordinary into Vivid!


Video Case Study
This stunning transformation was completed in five days using the VividCote E Countertop Coating System.


VividCote E Countertop Coating System Application Techniques
With these four basic techniques, you can create endless design styles and color combinations. Watch demo videos.